Peltz Shoes Coupons & Promo Codes 2021
Get a great discount on your online order with these latest Peltz Shoes coupon codes. Shop the latest collection of Peltz Shoes from the most exclusive stores all in one place. Receive all such Peltz Shoes discount promotions for your favorite brand stores.



---
Exclusive Peltz Shoes Deal: Shop and save $39 on women's Naturalizer summer fun shoes at Peltz Shoes. It's a truly modern collection of fashionable women's footwear. Shop now!
Code:



---
New Peltz Shoes free shipping offer: Purchase shoes with big discounts along with free shipping on all orders valued more than $70. Shop at Peltz Shoes for latest offers.
Code:



---
Promotional Peltz Shoes coupon code: Purchase women's Bandolino stylish shoes with savings of $34 at Peltz Shoes. Hurry! This offer is valid for limited time.
Code:



---
Latest Peltz Shoes promo: Purchase these popular Skechers boots offering both comfort and style with $20 savings. Go for this fabulous offer at Peltz Shoes before it runs out.
Code:



---
Hot Peltz Shoes Discount: Check out Men's Skechers shoes and save $20 on your purchases. Visit Peltz Shoes for exciting offers.
Code:
About Peltz Shoes
This shoe company has been making shopping for shoes fast and easy since 1957. Their number one priority is customer service and helping you find the perfect size and width, which can be an arduous task. The shoe sizes start from a women's size 4 to a men's size 18 and the widths start from Super Narrow to Extra Wide. With all the various sizes and widths Peltz Shoes offers, shopping for shoes cannot get any easier! This unique company is available online, but if you live or are vacationing in Florida, you can step right into their friendly atmosphere and experience their six big stores. Either way, once you shop at this company online or face-to-face, you will want to go back!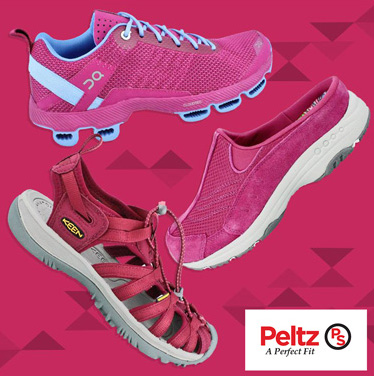 Shoes for Everyone
This unique shoe company doesn't leave anyone out when it comes to shoes. They sell many types of women, men, and kids' shoes. Surprisingly enough, you can even buy shoes for toddlers. Peltz Shoes also sells accessories such as particular handbags and insoles. So, once you shop for those pair of shoes, you can buy a handbag to match them all in one place.
Top Categories and Brands
Peltz Shoes is all about selling great looking shoes for everyone and every moment. Whether you are shopping for yourself or for children, you will find shoes for any occasion: casual, formal, athletic, boots, and sandals. Don't worry ladies, they didn't forget about heels! You can even shop for shoes based on your size and foot width alone. If not, you can even select a color and shop from there. With all these categories to choose from, you are in full control and everything is all there on one website. It doesn't get better than that!
Popular Brands
Some of Peltz Shoes popular brands include:
Nike
New Balance
Reebok
Crocs
Fila
Keen
Sebago
Clarks
The Bar on the Left
Once you click on one of the seven tabs, you will not only find a list of shoes, but easier ways to look for the shoes you want on the left sidebar. These include the categories mentioned above along with all the styles, brands, and sizes available. To get even more specific, you can look up shoes based on your size, width, price range, color, and material. One more deep layer is to shop for shoes that are new, on sale or on clearance. With the left-hand bar, you can now put "shoes" and "simple" in the same sentence.
Top Deals for Extra Savings
Right on the website, you are already offered great deals on Peltz Shoes that you don't want to miss out on. When you look through the slideshow that's right on their homepage, there are so many deals that will leave money in your wallet. There are deals going on right now such as saving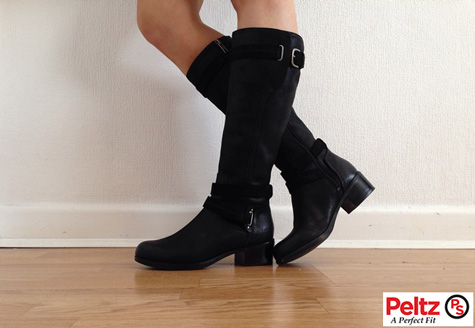 Up to 30% on Merrell Terran Collection for Women
Just in time for Father's Day, you can save up to 45% on Sebago Leather Uppers for Men
Even all the women's Clarks shoes are on sale half off
For similar range of coupons and savings, you can also checkout Shoe Mart and Crocs. Also check out Dover Publications coupon codes for similar range of savings with rock-bottom prices.
Shoes at Low Prices
One of the seven tabs on the homepage is specifically for clearance shoes, so if you want to get shoes for a cheap price, check out the clearance section. Also, if you scroll down at the very bottom of the "shopping" section, you will find "sale shoes" where you can shop for shoes that are on sale. To get more of such deals and discounts, you can check out shoes section, it offers loads of savings on a range of products.
Want to know more about Peltz Shoes and how great their shoes are? You can subscribe to its YouTube channel and keep yourself updated with the upcoming and latest shoe trends. The video below talks about the different types of shoes, offered by Peltz Shoes.
Save Using Coupon Code
Being a consumer, coupons are a great thing to have. Once you have all your shoes in your cart, proceed to check out. If you are an existing customer, sign in; if not, create your own account. After you are signed in, fill in your information such as your address and phone number. You will then be asked to type in any "coupons and promotions," in which you will type the coupon code. Right, when you click apply, you will immediately see the coupon take effect when your total drops. Save money doesn't get much easier than that!
Shipping & Returns Policy
Peltz Shoes offers free shipping when your purchase is $69.99 and above. Their regular shipping policy is 7-10 business days. For your first pair of shoes, you pay a shipping fee of $5.99 and after that, shipping is free. So, you are just paying a $5.99 shipping fee for normal delivery. When using UPS Ground or USPS, you will just pay a first pair shipping fee of $7.50 in which the delivery will be 3-5 business days. Another delivery option is 2nd Day Air in which for the first pair of shoes, you pay $14.99 and for each additional pair, you pay $6.00. Finally, there's Canada Via US Airmail in which the shipping fee for the first pair of shoes is $25.00 and for each additional pair, the shipping fee is $5.00. All orders are processed between 24 and 48 hours.
If you want more control over your delivery, Peltz Shoes offers "UPS My Choice." There's a link where you signup or log in on the link. Once you are on the website, you enter your tracking number and then follow the prompts to set up delivery options.
Peltz shoe return policy is 30 days unworn and in great condition to resell. When you return shoes, they have to be in their shoebox so make sure you don't get rid of the shoebox until you are absolutely sure you want to keep the shoes. They are very serious about damaged boxes because $10.00 will be deducted from your return. On the Peltz shoe website, you set up your return label. One thing to realize is that Peltz Shoes doesn't do exchanges, so you will have to do a separate order.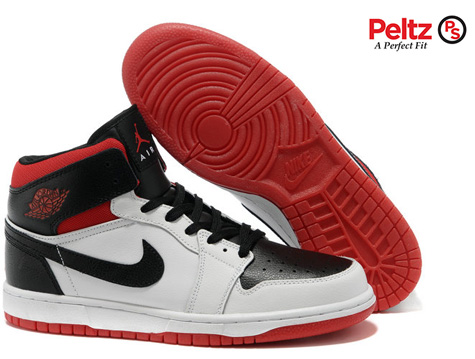 Membership Details
The logo "Peltz is Better with Perks!" should suck you in! It is free to join and you earn 4% back with their loyalty program! Here are even more benefits:
Balance goes straight towards Peltz Perks certificates
Advanced notice of promotions and events
Birthday certificate!
Promotions delivered right to your email
Online Perks Page at PeltzShoes.com to keep track of balance and order history
Weekly Ad
At the very bottom of their homepage, Peltz Shoes provides a weekly ad of their shoes and a couple of savings. All you have to do is look under "shopping" and click on "weekly ad." Once you follow a couple of prompts, you will get to see a quick glimpse of the types of shoes they sell. On the weekly ad, there may even be a couple of coupons that you can use. For example, this current weekly ad has a coupon for $10.00 off any Keen shoe online or in the store.
Social Media Presence
If you become a huge fan of Peltz Shoes, you can "like" them on Facebook and "follow" them on Twitter and "pin" them on Pinterest.
Contact Information
Peltz Shoes
10900 US HWY 19
Clearwater
FL 33764
Phone Number: 1-877-347-4949
Email: [email protected]