About Harry and David
Harry and David started in 1934 in Oregon when they began using fresh fruit to create gift baskets. Today, they are a national company with retail stores all over the US. Along with the fruit, they have added other items, including chocolates, pies, cakes, meats, cheeses, and wine (to name a few). Their company goal is to provide their customers with exquisite gifts and indulgences that bring a smile to everyone's face.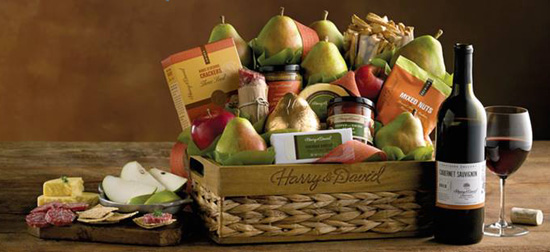 Harry and David Products
Holidays & Occasions:
Christmas Gifts.
Holiday Gift Guide.
Holiday Entertaining.
Hanukkah Gifts.
80th Anniversary Gifts.
New Year's.
All Occasion Gifts: Birthday Gifts, Thank You Gifts, Congratulations Gifts, Sympathy Gifts, Game Day, Anniversary Gifts, Wedding Gifts, and Get Well Gifts.
Gift Baskets & Towers:
Gift Towers: All Occasion Gift Towers and Holiday Gift Towers.
Gift Baskets: All Occasion Gift Baskets, Holiday Gift Baskets, and Specialty Gift Baskets.
Gift Boxes: All Occasion Gift Boxes, Holiday Gift Boxes, and Specialty Gift Boxes.
Gifts with Wine
Pears, Fruit & Clubs:
Pears.
Fruit & Cheese.
Citrus: Cushman's Honeybells.
Seasonal Fruit.
Fruit Combos.
Chocolate Dipped Fruits.
Fruit of the Month Club: Signature Classic Fruit Clubs, Signature Light Fruit Clubs, Presidential Fruit Clubs, Medley Fruit Clubs, Organic Fruit Clubs, Favorites Club Collection, 80th Anniversary Clubs, Fresh Fruit and Cheese Club, Pears and Cheese Club, and Chocolate Clubs.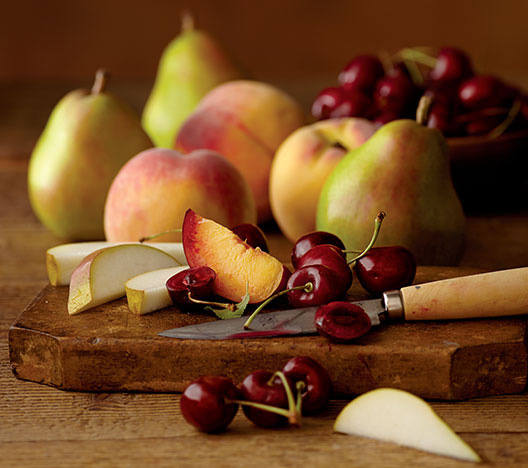 Chocolates & Sweets:
Chocolates: Truffles, Chocolate Boxes & Bars, Chocolate Covered Fruits & Nuts, Caramels & Toffees, Chocolate Bark, Seasonal Chocolate, and Chocolate Clubs.
Moose Much Gourmet Popcorn.
Candy & Confections.
Bakery:
Cheesecakes, Cakes, and Pies: Cheesecakes, Cakes & Pies, Fruitcake, and The Cheesecake Factory.
Bread & Pastries.
Cookies & Brownies.
Gourmet Food:
Prepared Meals: Appetizers, Entrees, and Sides.
Desserts: Ice Cream & Toppings, and Cakes & Pies.
Epicurean Collection.
Meat & Seafood.
Charcuterie & Cheese.
Condiments: Appetizer Spread, Dip, Relish, Salsa, BBQ Sauces & Grilling, and Oil & Vinegar.
Wine:
Wine Collections.
Gifts With Wine.
Just Add Wine.
Flowers & Plants:
Flower Bouquets.
Plants & Garden.
Amaryllis & Bulbs.
Trees, Wreaths, & Centerpieces
Irresistible Offers
Harry and David are currently offering free shipping on select items with a coupon code that appears onto their homepage.
20% off Harry and David.
Save 20% off!
Save up to 50% off select gourmet gifts.
Free shipping on select items.
Save 15% off $75+!
Save 20% off select items.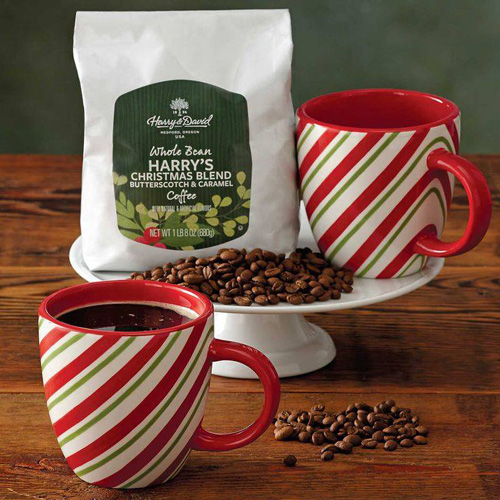 Coupon Redemption
Search for the required products in the specific categories and keep adding them in the cart.
Check the cart, whether you've added all the required products.
After the order summary, you can Enter the coupon code and on clicking apply, the amount immediately get discounted.
Proceed to checkout – Sign in or continue as guest.
Enter the shipping and messaging details.
Make the payment and complete the order.
Wait for the order to be received.
Harry and David's YouTube channel highlights their products and advertises deals. Subscribe to the Harry and David's YouTube Channel to see the latest advertisements and storewide deals. It is very active in connecting with the customers via the various social media platforms.
Gift Cards and Memberships
Harry and David offers both traditional gift cards and egift cards that can be filled with any denomination and used at any of their locations and online.
Harry and David offers a fruit of the month club, in which subscribers receive a shipment of fresh fruit every month. These memberships can be standard or customized to a person's tastes. For related products as well as gifts, you can also check Gift Collector, offers loads of savings.
Shipping Details & More
Most items ship within 24-hours of when the order is placed. Expedited orders will ship on the same day as the order was placed as long as the order was place before 1 pm Eastern Standard Time. Orders in the US will typically arrive within 4-7 business days.
Customer Support Information
Harry and David offer 24 hour a day, 7 days a week customer service which can be reached by calling (877)-322-1200. It is a toll free number, and representatives are ready to help customers with any needs. In addition, customers can get answers to less urgent questions by perusing through Harry and David's customer service toolbar, which seems to address any frequently, asked questions that may arise.
Social Media
Harry and David has a strong presence on social media, including pages and accounts on Facebook, Twitter, Pinterest, Google Plus, LinkedIn, and Instagram.
Contact Harry and David
Harry & David
Internet Customer Service
2500 S. Pacific Hwy.
Medford
OR 97501-2675

Call: 1-877-322-1200
E-Mail: [email protected]