"Time is a greedy player who wins without cheating, every round!" -Baudelaire
We all want to be productive, and writers are certainly no different. With creative jobs like writing, however, it can be hard to get and keep the thought juices flowing. That was kind of gross, but I bet you get what I mean. I can't give you the keys to eradicating writer's block forever, but there are some things you can do to set yourself up for writing success, like staying organized, minimizing distractions, and making your workspace a great spot to be.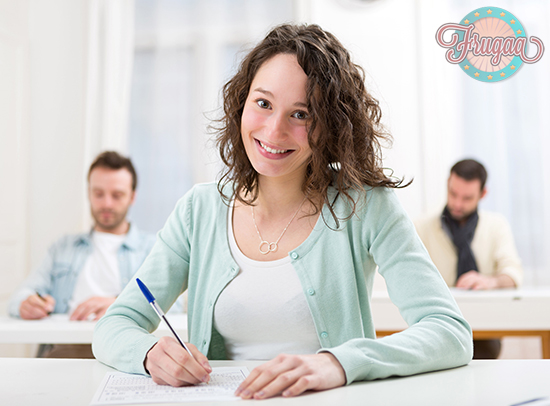 Skills To Pay The Bills
If you're a writer, you're probably curious about many things. You love information and figuring out people's story; the motivation behind why they do what they do. You like to see projects to completion and feel satisfaction from the written word and creating something worthwhile. While it isn't certain that all of these shared factors should be equated to winning when writing, some traits do seem compatible with a successful writing career. Qualities like curiosity, self-motivation, creativity, reading comprehension, solid research skills, and the willingness to occasionally go days without leaving the house or changing out of pajamas are good to have under your writer's hat.
Helpful Apps That Merge Writing and Editing
Many writers also find that the software they use to actually write can make a big difference. Streamlined platforms that focus on text and include helpful tools like readability scores, grammar checks, and plagiarism alerts make the writer's job easier. Easier usually means faster, letting you cram more work into the day or have some quality time for yourself.
Ginger
Ginger is a cross-platform app with lots of writer assistance. It makes suggestions about word choice, allows for lots of personalization in the text, and has an on-board dictionary. The translation ability allows you to speak to clients in any location. Sentence rephrase can suggest a better structure for readability. The list of features goes on and on. The interface is easy to use and will even read your text back to you if you wish. There is a free version available for download and a premium version that unlocks all of the rich features. The paid version costs around $149.00.

Grammarly
The Grammarly program is all about catching all of your mistakes. It's like having an editor sitting on your shoulder. Terrifying, I know, but better to self-correct than have your document kicked back so many times you waste half the day crying in the corner. The program is very intuitive and can even offer synonyms that specifically work in the context of your writing.
The free version is very useful, but the paid version is a real taskmaster! Users can upgrade to a monthly plan for $29.95 a month; a quarterly plan for $19.98 a month, billed as a single payment of $59.99 for the three month period; or an annual plan which is the best value at $11.66 a month, billed as a one time yearly payment of $139.95.
Paperrater
Paperrater has a host of features that any writer or content manager will love. There is a plagiarism checker, grammar check, and a fully functional proofreading system that suggests improvement to word choice and sentence structure. Paperrater has a more professional feel than the other writing and editing apps I've mentioned.
There is a free version available, but the paid upgrade has twice as many features including an enhanced plagiarism check. Upgraded access to the program costs $95.40 a year or $14.95 a month.
A drawback in most of the writing apps that also edit is the risk they could strip personality from the text. Writers can combat this by going with their gut and overriding some of the sentence related suggestions. The programs do help with grammar and readability. Some writers find it less distracting to have fewer formatting options.
Project Management
If you aren't organized and focused, you can't be productive. Some writers have only one or two regular clients, while some engage in a steady stream of one-off jobs from a large roster of contacts. Either way, you need a reliable way to schedule. If a written calendar works for you, by all means, carry on. If you want to take your organization into the tech realm, these project management tools can help a lot!
Trello
Trello is my personal go-to project management software. It is visual and simple, and I feel motivated to actually use it. Tasks are organized on cards that pin to a board, sort of like organizational Pinterest. I can assign a due date to each card with just a couple of clicks. The thing I like the most about it is that I can see most of my tasks as soon as I log in. Boards and tasks can be public or private and comments can be left within the card for easy communication between team members. The free version of the software is perfectly adequate for most people's needs. Users set up an account and login to access their boards.

Wrike
Wrike is another project management software that is extremely popular. It is top rated on Capterra and allows users working on projects to share files and update statuses. The app has positive feedback from a lot of users so, while I don't use it myself, it certainly comes recommended by other writers. There is a basic, free version and a Professional upgrade that costs under $10.00 per month, per user.
Pomodoro Technique
The famed Pomodoro Technique to productivity dictates an arrangement of work and break time that is rigidly enforced. It begins with 25 minutes of work, called a Pomodoro (after a kitchen timer the inventor of the technique chosen as a way to measure productive periods). Each Pomodoro is followed by a 3 to 5 minute break. After 4 Pomodoros, take a 30 minute break. This method is beloved by many, and there are lots of programs, apps and websites to help you track your time. Tomato-Timer.com is a very simple timer without a lot of fuss. It's perfect for the no frills type of writer.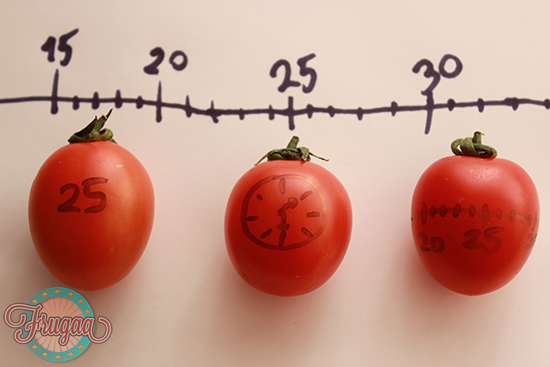 The Marinara Timer has a few more features, including the ability to change the length of the work periods. Users can pick the classic pomodoro timer, a custom timer, and a kitchen timer.
Focus Booster is another pomodoro style option. This one is a paid option. You can try it out for free, or pay $2.99 a month to unlock more features. With Focus Booster, you can track your progress and even get a data export to further analyze your productivity.
Fortify Yourself Against Distractions
After organizing your work and simplifying your writing software, it's time to get to work! It can be hard to get started and stay on track, with email and social media just a click away. Blocking software used to be all about pop-up ads and malware, but for writers these days, it's about social media.
Programs like Freedom and Focus block apps, the internet, and social media while you work. You choose what you block and what you allow. It works across devices, so there is no cheating by trying to read your Facebook news feed from your phone. Work Mode is a similar program that can be added as an extension to Google Chrome or downloaded onto your computer.
Enjoy Your Workspace
Ideally, your workspace is set apart from your living space by, at the very least, a door. Get some soft lighting going on in there and a few of your favorite things. Put some toys on your desk that make you smile. You want your workspace to be a place that you want to go, not a place you are hiding from.
Make sure your desk is mostly clear of distractions and clutter, though. Your organizing system is up to you, but psyching yourself up to enter a dark den of papers stacked from floor to ceiling is not going to make it easier to get to work!
Set up a work playlist on Spotify or set up an account at [email protected] to let science deliver you background music that could make you more productive.