Easter holiday brings happiness to a kid's face because they can go outdoors & play, do crafts, and more. You can also refer to it as Easter craft days. Crafting during the Easter long weekend is a fun experience for kids. So we wanted to share an enormous collection of our favorite Easter craft ideas and activities that you can make with your kids. The activities range from easy crafts to more advanced, especially bunny and Easter chick crafts. In addition, there are fun indoor-outdoor activities, tasty Easter recipes or foods, crafts for preschoolers, and Easter traditions.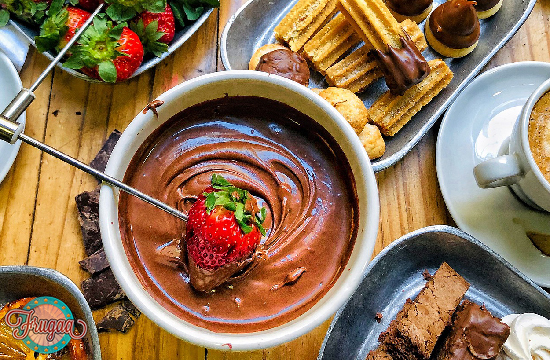 Jelly Bean Guessing 
It is a simple indoor game for all kids. Just fill the entire jar with jelly beans and ask the kids or participants how many jellybeans are in the pot. The one who will guess correctly or near the count wins the all jelly. The next stage is, kids will taste the jelly bean and ask them to guess its flavor.
Easter Bingo
From kids to adults, everyone loves the bingo game. You will find lots of printable easter bingo cards online and use jelly beans or chocolate as a reward for winning the game. Call one picture from the hat, and the kids who have the same picture on their card will strike through it and match with winning patterns. If the patterns match, the participant will shout bingo.
Make Homemade Easter Basket
Easter baskets are easy and unique crafts that your kids can make with your help. The requirements are yarn, glue, water & balloons, all available at Saatchi Art & Dick Blick Art Materials. Take the disposable bowl to create a mixture of water and glue. Coat the yarn with the mixture and wrap it on the balloon. Then keep it aside till it dries. Pop the balloon, remove it, and cut the head of yarn in the shape of a basket using a scissor. Now add the easter treats inside your crafted basket.
Spoon & Egg Race
This game can be played with the whole family. This egg & spoon race was an old-fashioned outdoor game invented in the late 1800s. Requirements are a boiled egg and spoon that participants will grab with their mouth and walk. The one who reaches the finish line first, will be announced as the winner.
Build Peep Houses
Easter peeps are the adorable snacks that you can use to fill Easter baskets. To build the peep house, you can use candy, jelly beans, and graham crackers for bunnies or chicks. This simple craft activity is the best way to book kids' creativity.
Make Chocolate Fondue
You can encourage your kids to show their easter loot. Then you can melt down that chocolate and put it in the bowl. Now ask kids to dip some fruits into the chocolate bowl. This way, they can consume healthy foods during these lovely holidays.
Handprint/Footprint Art
Every parent wants their kids to make something for them. You can order large bunny cartoon prints from Simple Canvas Prints with a 90% discount & free shipping offer. Or ask kids to draw; make sure the ears must be bigger than kids' feet. Then apply skin-safe color on their feet and help them create a foot stamp. You can leave bunny's ears without drawing and ask kids to print their hand on that place. Finally, you will have cute Easter decorations that your kids made with their skills.
Make Pastel Deviled Eggs
It is a traditional easter brunch dish that looks better in many colors. After boiling the egg, use the mixture of water, food color & white vinegar, then dip the egg inside it. Once the egg has soaked the color, altogether remove it, keep it on the paper to dry, and add the fillings.
Prepare Brunch/Easter Dinner Together
Make kids involved in the kitchen. Let kids make easter meals or simple dessert items for the festival. Go for the easy recipes, buy biscuits and buns from the market. Ask kids to make a cake by adding a piece of strawberry and cream on buns.
Read Easter Books
Gather all the kids, make the round auditorium in your room, and read the children's books. You can read kids' comics related to Easter, bunnies, and chocolates. You can order Easter Storybooks from BookPal, available with a $25 discount.
Decorate Easter Egg Tree
Give the kids a combined experience of Christmas and Easter both by giving them work on decorating easter egg trees. always check the weather before going outside with the kids. Kids can use plastic Easter eggs, ribbons, paper flowers, etc. This decoration will also admire the guests and act as a welcome centerpiece.
Plant Flowers
Easter is known as rebirth, so the best way to celebrate it is by planting flowers. You can also buy the flowers from the market and plant them in the garden. This is the best way to celebrate Easter with your kids.
These are 12 perfect easter activities for your children, younger or older kids, and even you can join them!