It is officially the holiday season looming upon us. With Thanksgiving already done, it is time for Christmas. If you have already started your Christmas shopping, well and good for you. If you haven't yet, then perhaps this is a sign for you to begin. As the season continues, so will many people rushing to malls and gift shops. So, why wait? You can even bag better deals, especially if you are on a budget.
In this post, we will take a look at the top 6 gifts you can get your loved ones for Christmas.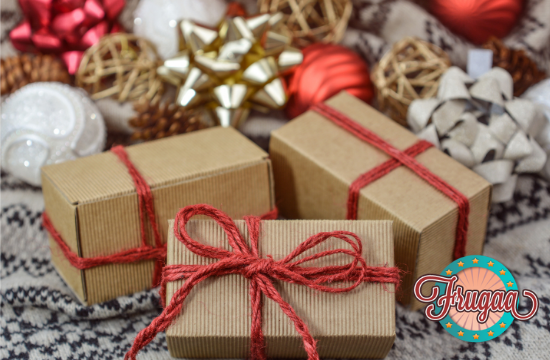 1. Charging Hub Elago3:
If you have loved or dear ones that use Apple products, there is no better gift than a three-in-one charging hub that takes care of all your needs. This charging hub provides you the option to charge 3 Apple devices at once, including your phone, Apple watch and airpods. Best part is that you don't have to worry about any cluttering or tangling of wires as such. Fewer cords on the Elago 3 means lesser clutter and more peace of mind. Leave your devices on charge at night and have all your devices ready and charged in the morning before leaving for work.
2. Lulemon crossbody bag:
Heavy purses are all a thing of the past now. Gone are the days when you used to fill your bag waiting for an apocalypse to happen. Not are heavy purses and bags hard to carry but most of them don't have enough pockets to store multiple things. This has become more or less a necessity now in recent times. However, this crossover bag from Lulemon will do that for you. The bag comes with plenty of pockets for storage of things. You also get an exterior pocket in this case along with this helpful in carrying your phone and small electronics. With mesh pockets on the inside and multiple compartments, now you can carry your things compact and never be worried about finding things scattered around in your bag again. If you are looking for more such amazing deals, visit Frugaa today and find a range of options including Superdry. The company is offering amazing deals during Christmas.
 3. Bespoke Post:
Ever had the feeling that you might not know what to get for your lady love? Well, you are not alone in there. With tons of options around, sometimes it gets really hard to choose, but it better be towards the right thing if you are spending your money. That we can all agree on. With that being said, Bespoke Post is a company that specializes in bespoke gifts. Thiis means all you need to do is get a gift card or get their monthly subscription. The good part here is that you can choose what you want. All you need to do is go through a standard quiz and share some interests that you would like to be gifted. A list of customized and curated gifts are then sent to you every month based on your subscription.
 4. Keurig-K Mini Single Coffee Maker:
If you have a traditional coffee maker, you know the pain you have to go through every day trying to get the ratio of water and coffee right. In the end, you are still at the mercy of your mixture to get things right. Not to mention, the standard coffee makers that you get are all big and cumbersome, taking a lot of space. The smaller Keurig-K Mini Single Coffee Maker solves all these above problems providing you the perfect coffee every morning. Just a warning, this only makes one. You will have to start another batch again for a second cup. Worth it? Definitely so at the price. Kitchen space is not always the ideal space to keep your coffee maker. Why not invest in a cool custom table for your daily needs? Officefurniture2go.com has a wide variety of deals perfect for all your furniture needs. The company is offering a wide range of discounts on home and office furniture.
5. Mouth Spiced Cocktail Kit:
If cocktails are your thing or your loved one has been trying to get into one, then the Mouth Spiced Cocktail Kit provides that perfect mix. You have three mixers to choose from or you can just go on about curating one as per your satisfaction. Weekends will never be boring again, curating and perfecting perfect cocktails for your loved ones and guests.
6. EWA portable speakers:
Ever seen a speaker weighing only 6.2 Oz? Well, technology indeed has come a long way from jukeboxes. If you plan to gift one this holiday season, EWA has the perfect speaker for all your needs. Whether it is listening to music, playing podcasts or just audiobooks, these portable speakers can do it all, and the best part is, it comes at a steal of a price.
7. Sushi making kit from Sushiquik:
If your partner or loved one is someone who loves experimenting in the kitchen, then gift them a sushi-making kit this time around. The product comes for a steal of a price and has more than 3000 plus positive reviews. Its definitely a win-win for everyone.
So, there you have the 6 best Christmas gifts for Christmas that you can get without getting your wallets light. Have a safe and happy holiday season.