All Hallows' Eve is a date that excites everyone regardless of age and gender. Both young and old are in the equal zest of the fest, and this year ought to be no different. While creative costumes and candies are the norms of the day, but so is the spooky decorations that enthrall and excite. This is one day where you can get all your creative juices flowing to an end goal of creating something fun yet exciting and terrifying. Festivities begin at home and this year, let your home be z glimmer of All Hallows' Eve itself. In this post, we will show you the top 5 ideas for decorating your living room for Halloween this year:
1. Bat Branches:
Bats are the callers of All Hallows' Eve and this time around, and you could bat your eyes to some black bat branches? The best part about making this is that it needs minimal items to get it up and about. You can make use of the branches from the trees and shrubs in your backyard. Now, get a vase and fill the wedge ends of the limbs and shrubs you got into a foam. You can cover the foam with a number of things from your surroundings like shredded straw, leaves, or acorns. Once this is done, you can now start giving your bat branches a shape, Make use of a black ribbon and tie them around the branches evenly. Put the final effects on the bat branches by making use of white paint for the eyes.
2. The eerily creepy room:
Well, this one is something straight out of a horror flick and frankly, an easy fix if you are on a tight schedule. All you will need for this effect is some white sheets, and you are golden. If you don't have enough layers in handy for all the furniture in the living room, all you need to do is head to your nearest store and grab some. For a more eerie experience, you can try recreating cobwebs across the mirror in the living room. You can use candlesticks and some curly branches to create that cobweb effect. Make use of some museum wax to stick the branches to the candlesticks here and et voila. You now have your very own version of ruins right in your living room. How about renting your costumes at affordable prices? Head to Pierre Silber and get discounts on Halloween costumes.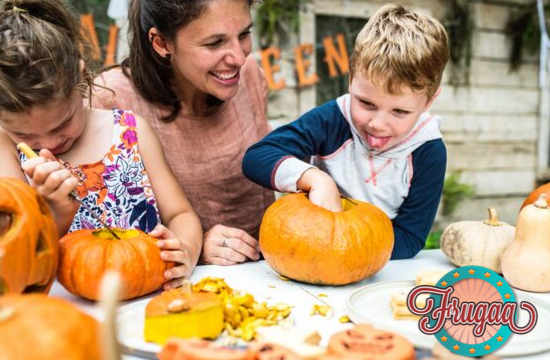 3. Them bloody candles:
Candles have always been a form of expressions themselves. From sacred to right out fearful, candles can be used in many ways and variations. This time around, recreate a Halloween version of it for your home. This again needs minimal things that you can get out of your nearest home depot. You will need some black carpet tacks, a red candle, and a big white candle. Firstly, get the black carpet stacks and stick them halfway through the white candle. Once this is done, light up the red candle and let the wax well around the wick. As the red candle heats up, drip it into the sides of the white candle. For special effects, you can make use of fake webs and spiders alongside the candles. Looking to gift your loved ones something beautiful? Now get 10% off on all Gourmet Gift Baskets.
4. Pumpkins stacked topiary:
Pumpkins are symbolic to the whole Halloween affair, and every year thousands of them are used as décor across America. This year, revamp how you make use of the Halloween pumpkins with your hand made DIY topiary. For this, you will need some lighted pumpkins, wood dowel, pot, some primer, flowers, and an extension cord. You begin with spray painting the pumpkins. You can choose the color combo of the pumpkins as per your wish but ensure you keep the dowel a dark shade, most possibly black. Now, begin drilling holes in the pumpkins. Keep them tilted or straight, however, you may prefer it. Plant the soil and flowers afterward and get the dowel in the middle. Once this is done, you can alternate the pumpkins between the dowel and then finally thread the lights through the back along with an extension cord.
5. The 80's Rad:
If you are a fan of the 80's then this is something you will definitely like. All you need is some 80's tunes to set the mood and a dress code of maybe neon leg warmers and sweatbands. You will need a multi-color vinyl pack for this along with a pumpkin and scissors. This is as easy as it can get. All you need to do is cut different geometric shapes, and once you are done, just peel them off and stick them to the pumpkin.
So, there you have some great ideas this Halloween to decorate your living room. Go crazy.