A new year calls for a new you and while we are still reeling with the pandemic, things have definitely started looking better. A mask is more of a fashion accessory than necessity accentuating and complementing your outfit. As lockdown rules have started to relax, it has become easier to venture out again. Every woman wants to look like a million bucks as she steps out of the comfort of her home and head outside. Here's a look at the top 5 fashion trends that are going to be big in 2021:
1. Monochrome:
Monochrome is the highlight of the day and the year. If one had their reservations about this look then the presidential inauguration was a welcome sight for fashionistas to take a cue from again. From the Biden's to Obama's to the Clinton's, every former and to be first lady chose this look for the big inauguration day. The events of the day definitely shone out for the monochromatic look that each of these ladies decided to adorn for the big day. The same look was seen on runways across the spectrum including Chanel and Dolce Gabbana. One can keep accentuate this look with monochromatic accessories or amp up the tempo with bold colors for this powerhouse of a look. The choice to wear a single color and make it your full ensemble from head to toe is a statement in itself and choices towards straightforwardness of your look.
Fashion gurus' terms this a classic that can withstand the test of times and if you are one to make a statement with your ensembles, a monochrome look is something that one ought to definitely try for the new season.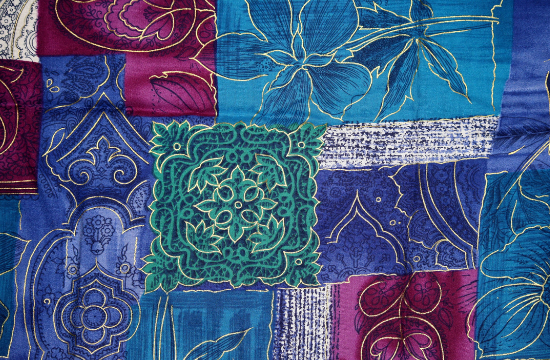 2. Oversized shirting and suiting:
If you are looking for something very comfy for your casual outings, then how about going with an oversized shirt, suit or t-shirts? You can style this in multiple ways as per your heart's content. One can make use of it as a tunic and top that up with denims and boots. An oversized blazer is another classic look to go for and has a classic laid-back appeal to it. This works as a semi casual and also blends as a formal attire considering how you style it. A more enticing look is the oversized t-shirts that gives a cute and casual look. You can roll up your sleeves on the t-shirt or go pair it with shorts. Whatever combo you try, you can make this your go to outfit for lazy days and still come out a head turner.
3. Patchwork:
There was a time when patchwork was just something that designers created out of unusable materials. With times, patchwork now has mainstream attention and a look much sought out by fashionistas and Influencers. With patchwork, you are buying an already pattern-mix outfit. Eco-consciousness among fashion brands as well as consumer has given a rise to this new trend where everyone wants to leave their mark styling themselves in sustainable fashion. The motley mix of colors, shapes and patterns makes it super easy and flexible to style onself. From jackets, handbags to shirts, patchwork is the new flavor of the season bound to wow everyone. Brands like Gucci, Issey Miyake, Dolce and Gabbana have already showcased their funky patchwork patterns on runways in Paris and Milan. Looking to get yourself some patchwork themed clothes and accessories for yourself? Loralette is offering 50% off on fresh picks for the season.
4. Puffed sleeves:
2021 is all about being bold and risky with your styling choices and puffed sleeves come just under that bracket. Playing with shoulders and sleeves, fashion houses like Zara, Alberta Ferreti, Dior and Versace have all showcased the need for those statement cocktail vibes styling. The sheer and exaggerated volume is a conveyer of power, authority and femineity. It is fun, spontaneous and empowering to your style statement. Puffed sleeves ought to be a commanding piece in your closet. That's why you need to ensure that you get just the right piece for yourself. Head to Fashion Mia today and get up to 15% off and free shipping on all orders above $69.
5. Wide leg pants and trousers:
High waisted pants were all the rage in the 80's and very well continued until the end of the decade. Fashion houses are recreating the same vibe again and putting it out on display for everyone to incorporate with their ensembles. With another revival, high end fashion houses are bringing it back this season. These utilitarian pants can be teamed with crop tops, bralettes or you can boy tomboy. Match it up with jacket or retro old school slogan sweats. Brands like Balenciaga and Chloe have already amped up the ante with their wide leg pants looks on the runways. Perhaps it's time you don it this new year and be a show stopper of the season.
So, there we have a brief of the top 5 fashion trends that are ruling the roster this new year. Recreate a very chic eco-conscious look for yourself this season. Fashion trends of 2021 is all about mixing the past and conjoining it with the present to push us out of our comfort zones. Why not embrace it?