The importance of music cannot be underestimated. Music has the ability to transport the listener to different planes of conscience. Music can bypass the logical aspect of the mind, much faster than any other medium. Music also has the ability to trigger a wide range of emotions, much quicker than other variables. More importantly, music is free from "isms" that plague human society such as racism, ethnocentrism, and sexism. In mundane existence, music can add a little bit of spice to an otherwise boring day. At parties, it has the ability to motivate people to dance and mingle. In fact, music is probably the most important variable which sets the mood for a party. In order to truly appreciate the purity and complexity of music, one needs to have an efficient audio system and related equipment in the home.
The following is a list of top 5 audio systems and equipment, suitable for any home.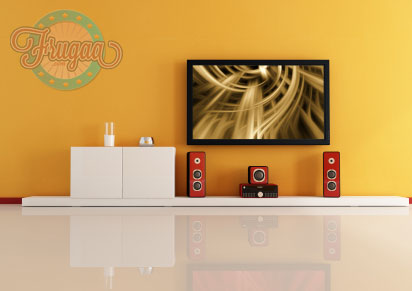 Bang & Olufsen BeoLab 9
This was one of the first companies to set high standards for audio superior quality audio reproduction. This premium audio speaker set does not require premium dollars. At $9,000, the BeoLab 9 is 2.5 feet tall, but it successfully outperforms other towering loudspeakers, thanks to its ability to self-optimize its performance. Its organic form is controlled by its function. Its shape is made to conform to the sound, ensuring minimum sound distortion, with maximum detail and depth. The speaker has a 10 inch bass-driver built into every speaker, powered by an ICEpower amplifier that is 500 watts. In the center of the speaker is a 5 inch unit that is built into the pressure chamber. With the BeoLab 9, you can listen to music from your digital library or handheld device.

Sony STR-DN840
Sony's DN480 was voted the best AV receiver for 2013. It has an amazing array of features such as built-in Wi-Fi, Bluetooth, AirPlay, quick streaming, 6 HDMI outputs, and superior sound quality. This is a perfect device for individuals who listen to music through their mobile devices. It currently retails for approximately $400 USD. When you purchase the Sony STR-DN480, it becomes clear that Sony was more focused on features than on design. It has the appearance of typical AV receiver.

LG SoundPlate LAP340
The LG LAP340 is a sound bar that doubles as a TV pedestal. It features a 4.1 channel system with 120W, dual subwoofers, and a port bass system that is designed to completely reduce vibrations. The speaker also has a Cinema Mode, which optimizes surround sound features, enabling multi directional audio. The LG SoundPlate LAP 340 has Sound Sync, Bluetooth connectivity for wireless connection and playback. It currently retails for $670 USD.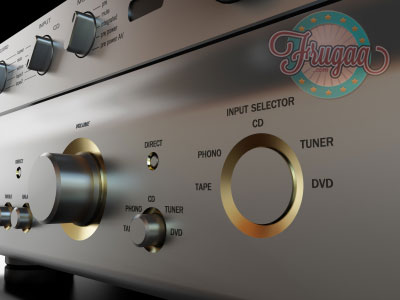 Sony CDPCX355 300-Disc MegaStorage CD Changer
The Sony CDPCX355 300 Disc MegaStorage CD changer enables users to throw a party without a disc jockey. You can now load all your favourite CDs onto the system, and simply forget about it. The system will continue to play music from your collections. Some of its features include: a 300 Disc CD player, CD-Rs, as well as CD-RWs, fade out and fade in during songs, display showing artists' names and music information, analog RCA, programmable, repeat, and random play, extended bass, long cable, and metal chassis. It currently retails for approximately $240 USD.

Samsung HT-F6500W 5.1 Channel 1000-Watt 3D Blu-Ray Home Theater System
No home audio system is complete without a home theater system, and the Samsung HT F6500W is the perfect tech piece for such a purpose. It features a 5.1 Channel, 3D Blu Ray Disc with playback, and built-in Smart Hub and Wi-Fi. It also enables users to access streamed content. This home theater system comes equipped with wireless rear-speakers. It features a simplistic design, without compromising the quality of the sound. The Samsung HT F6500W is a great piece of equipment for your family's home sound/theater system as well as for parties. It currently retails for approximately $500 USD.

Whether you are a music-lover or movie buff, or even both, having an efficient home audio system and equipment, can enhance the sound quality of your media. This will make the listening experience more enjoyable.