---
Latest Weight Watchers promo: 30% Off Weight Watchers Online .
Code:



---
Exclusive Weight Watchers Deal: Weight Watchers Online @ $5 A Week .
Code:



---
New Weight Watchers free shipping offer: Sign Up & Get Free Recipes, Tips & More .
Code:
About Weight Watchers
Losing weight is easier with Weight Watchers that is dedicated to make life of people healthier. The company began decades ago as early as in the early sixties and now guides millions around the globe to live a healthy life.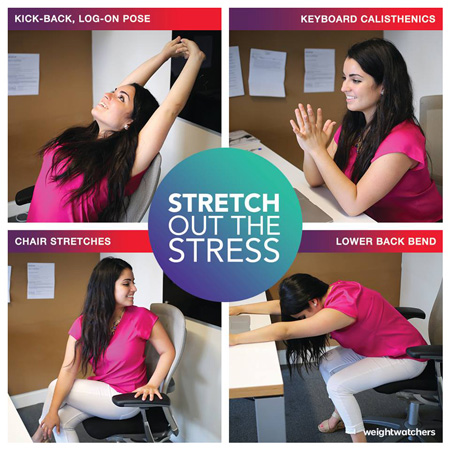 People turn to Weight Watchers because losing weight is not a very easy task. However, it has become much easier with this company and you can join their Weight Watcher's program if you are at least 5 pounds overweight, not pregnant and not have an active medical diagnosis of bulimia nervosa.
Wide Range of Products
Weight Watchers offers Personal Coaching, OnlinePlus, Meetings and Total Access plans for its customers.
OnlinePlus
This is a completely online program that gives information about what and how much to eat so that you can enjoy your meals. All information is provided through digital tools & mobile apps so that you can read it according to your convenience. Eating is made fun and easy with customized meal ideas. This program also allows you to track your activity and supports its uses with comprehensive video series. Clients also have an opportunity to join a community of support that is present to motivate and encourage you.
Meetings
There is nothing better than to be trained by a person who has himself struggled to lose weight in past. This plan at Weight Watchers introduces you to a trained leader who will help you to reach your weight loss goal. This weight loss plan will also give you access to various tools and strategies from people who are in the same boat as you are. When you come across such people you get the motivation to be on track.
Finally, meeting will give you a private weigh-in session each week so that you know if the plan is working for you or not.
Personal Coaching
This plan connects registered users with their personal coach who will be present to train them according to a suitable action plan. Users can call or e-mail their personal coach whenever they want to and get the advice they need. A personal coach will know all health details about you and so he can set up a customized program according to your needs.
Total Access
This plan is a combination of all three - Personal Coaching, OnlinePlus and Meetings. A combination of all three works towards helping people reach their weight loss goals.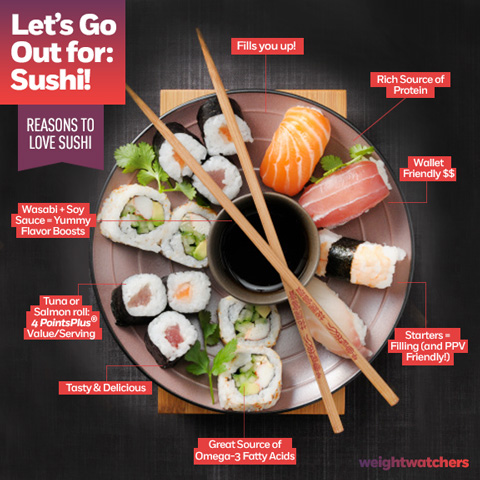 International Reach
This program is open for people from all walks of life and from different countries. Speak to a doctor first before you choose a plan and then lose weight at the rate of up to 2 lbs per week. Weight loss in the first three week is quicker than the subsequent weeks. Also, check out at Zupplements for more such products related to health.
Top Categories
Standard Monthly Plan
Standard Monthly Plan for OnlinePlus - $19.95 + applicable taxes.
Standard Monthly Plan for Meetings - $44.95 + applicable taxes.
Standard Monthly Plan for Personal Coaching - $54.95 + applicable taxes.
Standard Monthly Plan for Total Access - $69.95 + applicable taxes.
3-Months Savings Plan
For OnlinePlus - $49.85 + applicable taxes.
For Meetings - $114.85 + applicable taxes.
For Personal Coaching - $139.85 + applicable taxes.
For Total Access - $179.85 + applicable taxes.
All prices are subject to change according to the area you live in.
Money Savings Deal
Limited time offer – join free and lose 10lbs within your first 2 months.
You will get a refund of the standard monthly fee times 2 under this offer, which is available to new members only.
Join free for Meetings for a limited time period.
Sign up for Personal Coaching and get all benefits of Online Plus.
This free program includes 24/7 expert chat, help through digital tools and mobile apps, customized meal ideas & recipes, coaching through comprehensive video series and customized meal ideas & recipes.
Coupon Code Redemption
Visit the website and have a look for the plans available.
Choose the plan that best suits you.
Once you have registered at the website you can choose and proceed to pay according to the plan.
You can use the coupon code once you have browsed all plans and pricing given at the website.
Enter the coupon code when asked and this will bring down the amount of the package you selected.
You can pay the reduced amount and begin using the weight loss plan.
Weight Watchers videos at YouTube carry information and personal success stories of clients that will motivate others to lose weight.  Watch this promo video titled as uncut version of Big Game commercial ad from Weight Watchers.
Return Policy
Customers can cancel their subscription at Weight Watchers via email or postal mail. These two processes will take up to two weeks and if you want to expedite the process you can do it by logging into your account and filling up the cancellation request at weightwatchers.com.
Mobile App
Download Mobile apps for Android, iPhone and iPad and get access to Weight Watchers any time to get useful tips and recipes for your weight loss program.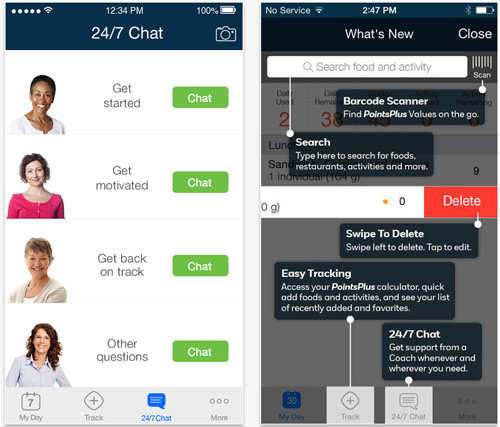 Social Media Presence
Customer Support
24/7 expert chat is available for clients so that their queries are solved in a timely manner. Real time support will help you stay on your weight loss program and keep you motivated when you are going off track.
Contact Details
675 6th Avenue
6th Floor
New York, NY 10010
Phone: 800-651-6000
Contact form available at website.