About Rockler
Rockler is a nationwide chain of stores and pride in having a wide international reach through their catalogs and websites. They are market leaders for any woodworking and hardware related products. It's a one stop shop for all your woodworking requirements. Innovative technology and constant improvement in their specifications is what is their motto. They give equal importance to their internal as well as external customers and strive to maintain the balance between the products and services they offer and their pricing.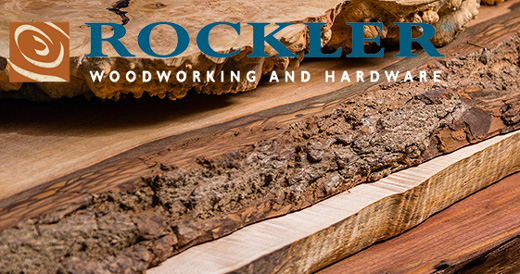 So they are not only just a product-selling company but they go way beyond that. As a part of their corporate social responsibility they believe in giving back by providing "green" products with emphasis being on recycling and sustaining forest growth through their Hardwood Forestry Fund. They have also been awarded the 2014 award from the Forestry Fund's Gifford Pinchot Award in recognition of the company's "significant effort to plant hardwood trees in America". 60 years of endless service to the industry of woodworking and still going steady and strong.
Rockler also believes in being passionate about the craft and they are committed to inspiring future generations of woodworkers. They have tie ups with educational institutions to ensure that they encourage the craft. They have a team of experts to advise you about their home and garden products and services.
Product Range
Rockler has to offer Power Tools like CNC Machines, Saws, Routers, Lathes, Planers, Joiners, Drill Presses, Sanders, Multi-Tools, Handheld Drills, dust collection, power tool accessories, Router  cables, Router Bits, Router Accessories, Saw Blades, Saw Accessories, Drilling Accessories, Mobile Bases, Turning  Accessories, WOODWORKING JIGS, Router Jigs, Joinery Jigs, Table Saw Jigs and CLAMPS. Workshop Accessories like Workbenches and Tops, Woodworking Vises, Workshop Stands, Legs and Parts, Roller and Ball Bearing Stands, Workshop Safety instruments like drawer slides, hinges, knobs and pulls, fasteners, lighting, home automation. Project Hardware and Storage and Organization is also a part of their wide offerings. For similar range of products you can also shop at  CPO Jet Tools and Hands On Tools.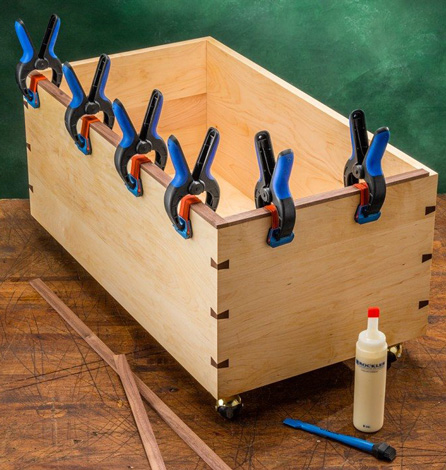 Amazing Deals
Save over $170 on the DeWalt 13" 2-speed planer + extra knives & table w/Free Stand
10% off Laguna power tools
Free shipping on $100+ orders
Premium finishing set of 10 brushes - $10
Bench Cookie plus master kit for $40
Handled Carbide scraper @ $15
Safety Power tool switch - $28
Redeem Using Coupon Code
Select the product from the exclusive range of products by visiting the site.
Go through the reviews, read the product description and working.
Once you have selected your product, add it to your cart.
You can check the store availability as well before you add the product.
If the availability is not there, then you have an option to add it to your "wish list" so whenever they get a product, they will intimate you.
Once added to the cart, you can proceed to make payment if you are done with your selection. Just select "Cart" on the right hand top corner and click on "View Cart and Checkout".
Immediately you get a space to enter your promotion code. Do that and you will find the discounted amount in your Total.
Click on checkout and complete your purchase through their secured gateway and convenient payment modes.
Subscribe for Rocklers YouTube channel and watch this video that reviews Combi-Cam Ultra Lock Cylinder which is a high-security cam lock offers the convenience of combination access and the option purchase a master key for keyed override. Unlike other dual-access locks, the Combi-Cam Lock master key can be used to retrieve and reset the lock's combination if lost. The Combi-Cam opens with the turn of a user-friendly knob on the face of the lock - with no bulky housing to twist, it won't mar adjacent surfaces.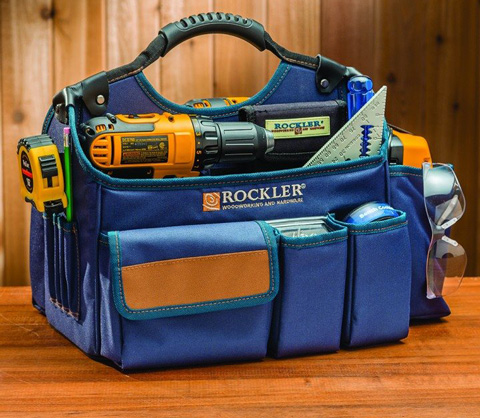 Shipping & Return Policy
For different order amounts different shipping rates are applied. They can offer you priority shipping, economy shipping and they can even give you shipping upgrades and international orders shipping at very low costs. Their products boast of highest quality and they say you may not come across a situation where you are not satisfied with the product but in an event that you do, you can return it within 90 days for the full refund. It will be processed in the same mode as your payment method. The return address is Returns Department, Rockler Woodworking and Hardware, 4365 Willow Drive, Medina, MN 55340.
Social Media Presence
Contact Rockler
4365 Willow Drive
Medina, MN 55340
Phone: 1-800-279-4441
Email: [email protected] / [email protected]