American Meadows Coupons & Promo Codes 2021
American Meadows offers gardeners only the best wildflower seeds, flower bulbs, perennial plants & flowers, vegetable seeds and flower seed packets. All grown with utmost care in their own gardens. Check out these exclusive American Meadows coupon codes and save!
About American Meadows
American Meadows is one of the most popular and respected online retailer of seeds and plants in North America. With customers ranging from Horticulturists to anyone with an interest in gardening, the online retailer is gardening headquarter for Upto 15000 gardeners per day.  The company has been into this field of work since 1981 and opened up the online retail shop in 2000.  The prices of products at the website are consistently some of the lowest you would find for the high quality items the company sells.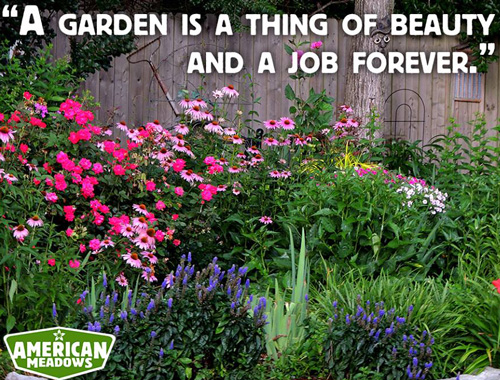 Customer support
The garden experts at American Meadows can help you out with all your gardening or landscaping related doubts and confusions. All you have to do is to either call on their toll free number or fill out a form on the website and have your query answered within a day.  You can also drop in an email to them for instant replies and responses.
Products @ American Meadows
The list of gardening products that the retailer offers is just too wide to not be spoilt for choice.  American Meadows offers over a thousand different varieties of plants, bulbs, seeds and associated products and with each season, it tries its best to come out with even more to offer to you.
The following are some hot-listed categories that you will find on the site:
Wildflower seeds- You can find wildflower seeds listed by region, plant type and suggested uses.
Flower seed packets- Ready to ship packets, custom seed packets and packets for holidays, real estate, kids, funerals and weddings etc.
Perennials- Lavender, ferns, daylily, vines, shrubs etc.
Flower bulbs- Spring planted bulbs, fall planted bulbs.
Vegetables- Grapes, kiwis, black berries, blue berries etc.
Grass seeds
Gardening gifts
Gardening tools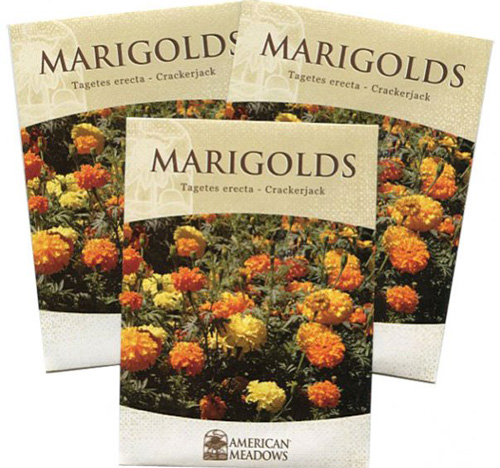 Seed Packet Personalization
American Meadows offers an amazing opportunity and option to all gardening experts and enthusiasts to get personalized seed packets. You can easily choose a seed packet and get your name or date on it! What a wonderful way to get customization done not just for yourself but for others who you are sending an American Meadows product as a gift. Also check out at Generic Seeds for more similar offers.
Sizzling Offers
The prospect of a discount or a hot deal is loved by all and why not! When an attractive offer is up for grabs, who would say no to it, especially when it is on your favourite seed or bulb? Well American Meadows seems to know exactly how to woo its customers and make their shopping experience better. Check out the following deals on the online retailer and grab the one you like the most:
Sign up and get $5 off on orders of above $40.
Save 50% on Perennial Plants.
Get up to 25% discount on seeds.
Free shipping on promotional packets.

Redeem Your Coupons
The regular discounts and offers are definitely a treat to avail but what can help make a shopping experience even better are lovely discount coupons. Discount coupons for American Meadows can be redeemed when you shop through the website. Here's how:
Log on to the American Meadows online shopping website and click on the product category from which you would like to make your purchase.
Enter the category and keep selecting the products you wish to purchase to add them to your 'Cart'.
After you are done adding all the products, you will be asked to enter the Coupon Code while checking out.
On entering it, the total amount after deduction of coupon amount will be presented in front of you.
Hence, your coupon would be redeemed.
How Plants are Shipped
Depending upon the plant type and the time of the year, American Meadows ships all its plants differently.  The retailer takes full guarantee of shipping the plants on time and in the best possible condition. The retailer ships its products to US, Canada, Alaska and Hawaii.
To know further about American Meadows and the various products that it offers, you need more than just written words. What you need are videos that can explain to you about the importance of the products in details. Subscribe for American Meadows YouTube channel and get to know about how to plant a wildflower meadow.
Social Media Links
To keep you informed about the latest products, new services, attractive offers and many more things, American Meadows has accounts on all major social networking websites.
Facebook: https://www.facebook.com/AmericanMeadows
Twitter: https://twitter.com/americanmeadows
Gift Certificates
At American Meadows, sending across a gift certificate is so simple! The gift certificate that you wish to send across to a loved one can be either sent electronically and also through mail by choosing the amount, the sender's name and the recipient's name and address.  What a lovely way to send a last minute gift.
Contact Info
At American Meadows, the friendly garden experts are always there to help you out with any queries and questions. You can either call their toll free number or drop them an email.
American Meadows Inc.
223 Avenue D, Suite 30
Williston, VT 05495 USA
Email: [email protected]
Toll free Number: 877-309-7333