About Kohls
With over 1200 locations nationwide, Kohls department stores are the largest department retailer in the United States. Offering clothing, accessories, footwear, home goods, electronics and more, Kohls provides quality goods at affordable prices. While many major US department store brands are known for their high prices, Kohls sets them apart by continuously offering discounts off the regular retail price. Anytime a consumer walks into Kohls store, they know that regardless of what items they seek out, there will always be a sale to take advantage of.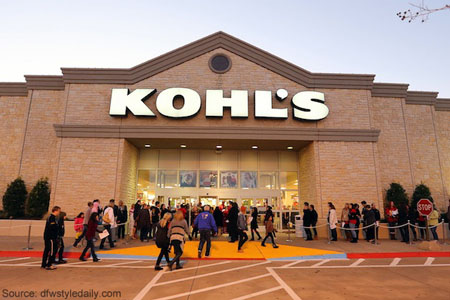 Kohls Corporation was originally founded in 1946 as a supermarket, but years later in 1962, it was converted into a department store. In 1988, the business model became what consumers are familiar with now: a large discount department store that offers everything necessary for a modern, stylish and affordable lifestyle.
In home décor section, Kohls offers everything from bedding, lighting, curtains, cookware and tableware and décor accents to all it shoppers. Along with other household products, appliances and electronics are sold such as televisions, laptops and tablets, vacuums, and fireplaces. Calphalon, Cuisinart, Dyson, and Food Network products are offered at sale prices affordable for the average American consumer.
Women's clothing offers sought after name brand products from Juicy Couture, Rock and Republic and Apt. 9 as well as exclusive collections such as the Jennifer Lopez Collection, LC by Lauren Conrad and Simply Vera by Vera Wang. Menswear carries everything from sportswear from Adidas and Nike to eveningwear like suits, ties, and dress shirts exclusively from the Marc Anthony Collection designed for Kohls. Also, children's clothes are from major retail brands that showcase popular characters like Hello Kitty, The Teenage Mutant Ninja Turtles and Disney.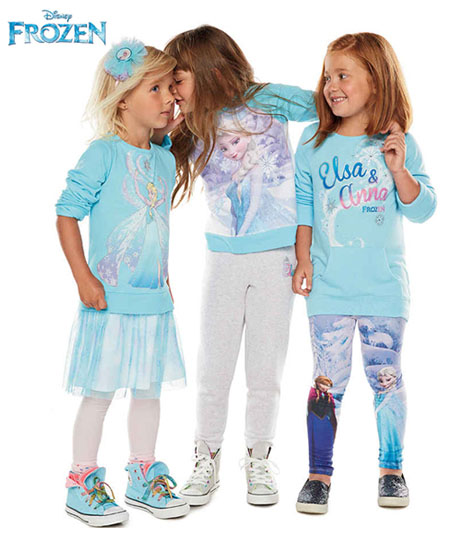 While Kohls is a US based corporation, international shoppers can take advantage of their great deals through using their MyUS.com service. This service allows international buyers to create US shipping addresses that Kohls will ship to; next, MyUS will ship the item to your international address. While it is an extra step, it is a cost-efficient way of purchasing from Kohls Corporation. The corporation as a whole prides itself on quality products and superior customer service as they continue to grow and service shoppers worldwide.
Shop For Exclusive Brands @ Kohls
Kohls Corporation offers exclusivity that fits every budget. Their store is set up in such a way that each brand is sectioned off for easy access to their highly desired offers. Jennifer Lopez's sophisticated and stylish women's fashion apparel is offered exclusively at Kohls stores providing everything from dresses, shoes, handbags, sunglasses, watches, jewelry, and anything else a woman needs to suit a night on the town or a day at the office.You can also browse at JCPenney for similar money savings deals. The Kohls.com website offers "shop new look" ideas created by Jennifer Lopez that put together full ensembles from the pieces from her collection. In addition to apparel, the J-Lo collection is available in Home Goods with bedding luxurious textures and elegant prints.
The Simply Vera collection created by famed fashion designer Vera Wang offers everyday looks in a stylish and affordable package. The collection offers sleepwear, shoes, bags, jewelry, hosiery, outerwear, lingerie and cosmetics on top of its more traditional apparel. Simply Vera's collection allows you to shop online by color choice, budget, size (plus, petites, or regular), or type of item. For knowing more about your favorite retailers, social media is always the more preferred option. Look what Kohls has to offer through its YouTube channel. Check out the video and get everything you need is right at your fingertips.
Tips To Save More
50% Off Selected Merchandise - Right now Kohls store and Kohls.com are offering extra savings on items like Samsonite Luggage, Home Classics Bedding, Sonoma Life+Style Curtains, and more.
Kohls Cash - For every $50 you spend, you will receive Kohls Cash coupon for $10 off your next purchase. This is an ongoing deal offered online.
Yes2You Rewards - Enroll in Kohls Yes2You Rewards Program and receive $5 off every time you earn 100 points. Points are awarded for the money you spend, so for every dollar you earn 1 point. A great incentive to choose savings at Kohls over other department stores.
Free Shipping Everyday - For online purchases, free shipping is offered to Kohls shoppers nationwide if you spend $75 or more.
Usage of Discount Code
Check for the appropriate category and then for the required product that you want to purchase.
When you get the desired product, look for the available colors, designs and sizes. Select the required quantity.
Then 'Add to Bag' and continue shopping.
After shopping for all the required products, check your 'Shopping Bag' and proceed towards 'Checkout'.
On clicking checkout, a new window will appear for Secure Checkout, where you need to 'Sign In' if you an existing customer or continue with 'Guest Checkout'.
Enter your 'Shipping Information' and continue to 'Payment Information'.
Apply the 'Kohls Cash & Promos', if you have any.
'Review and Place Order'.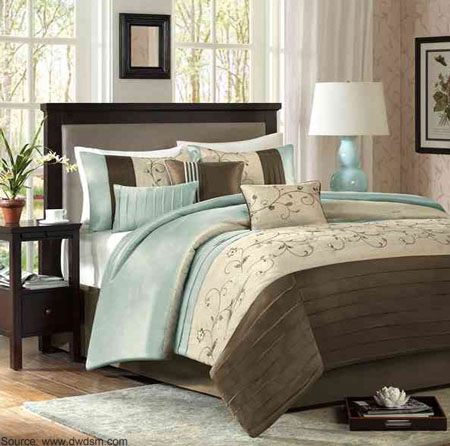 Exclusive Deals & Offers
Using the additional coupon codes given below can earn shoppers even more savings:
Online Exclusive 20% Off Home Goods: Select items in home goods, furniture, and holiday essentials are 20% off when using promo code: ENTERTAIN20. Can be used on many products such as Calpholon and Food Network cookware sets, Fiesta 4 piece place settings and Sonoma Life+Style organizational units and shelves.
Online Exclusive 20% Off Bedding: Use promo code: BEDDING20 for daily deals off of name brand comforter, sheets, and pillow sets.
10% Off Yankee Candle Collection: Wax tarts, wax warmers, and jar candles at a steal with coupon code YANKEE20 in Kohls daily deals.
25% Savings at the Clearance Sale: Use promo code CLEARANCE for discounts up to 25% off misses, shoes, mens, kids, and juniors apparel.
Kohls Mobile Application
Kohls mobile app allows customers to store their Kohls cash in a virtual wallet, create shopping and wish lists, and shop exclusive online orders at the reach of their fingertips. Apps are available for iPhone and Android.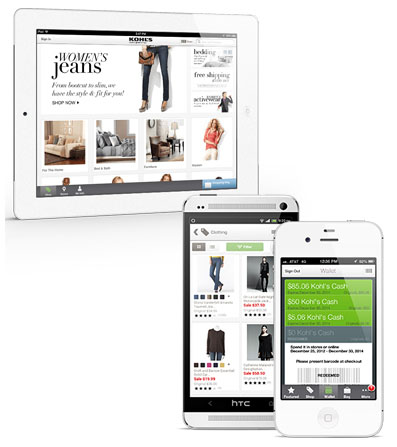 Gift Card Offers
Gift Cards can be purchased at Kohls stores or Kohls.com in increments of $10-$100 for birthdays, holidays, and other special occasions.
Kohls Card Member Benefits
My Kohls Charge is a credit card where members can choose from additional savings offers just for being a cardholder. Just for applying for a store charge card you will receive discounts immediately on top of already sale priced items. Every time you shop with your Kohls charge shoppers receive additional offers.
Reasonable Return Policies
Kohls "No-Hassle Return Policy" allows returns with no deadline dates. If you use your Kohls charge for a purchase and return the items, no receipt is necessary. This is part of Kohls policy to trust their customers as part of their family of consumers.
Social Media Presence
Contact Kohls
Kohls Department Stores
N56 W17000 Ridgewood Drive
Menomonee Falls
WI 53051

Customer Care Number:(855) 564-5705
Telephone Number: (262) 703-7000
Contact form available on the website.