FragranceNet Coupons & Promo Codes 2022
Fragrancenet offers over 17,000 genuine brand name fragrances, skincare, haircare, aromatherapy & candles at discounted prices. Fragrances including Cool Water, Acqua Di Gio, Bvlgari, Dolce & Gabbana, Juicy Couture, Lovely, Angel, Romance, Euphoria, Polo, Burberry, Obsession, Giorgio Armani and more.
About FragranceNet
FragranceNet is an online company developed to provide customers with access to a huge inventory of original, brand name fragrances, skincare, candles and aromatherapy products at competitive discount prices.  Started in 1997, their main focus has always been an assurance that they do not sell imitations, and all of their prducts are genuine, name brand products.  They do not carry any knock-offs. Additionally, FragranceNet is committed to providing excellent customer service and can be reached via phone or email 24 hours a day. They do not manufacture any of the products that they sell, but they do guarantee that orders will be filled accurately and on time.  FragranceNet.com is a one stop shopping service that allows customers to shop for a wide variety of high end, name brand beauty products at a low price.

FragranceNet Products
Fragrances: Women's Perfume, Men's Cologne, Gift Sets, Best Sellers, New Arrivals.
Skincare: Body, Eyes, Face, Feet, Hands & Nails, Lips, Neck, Sun, Supplement, and Tools & Accessories.
Makeup: Body, Eyes, Face, Lips, Makeup Palettes, Makeup Removal, Makeup Sets, Nails, and Tools & Accessories.
Haircare: Accessories, Conditioner, Hair Color, Hair Loss, Hair Treatments, Shampoo, Styling Products, and Styling Tools.
Aromatherapy: Bath, Body, Essential Oils, Gifts, Home, Massage.
Candles: Accessories, Jar, Pillar, Reed Diffuders, Tapers, Tarts, Tea Lights, Tumbler, and Votives.
Boutiques: Holiday Trends, Stocking Stuffers, Best Sellers, New Arrivals, Gifts Under $50, Gifts Under $25, Gifts Under $10, Gifts Under $5, Variety Gift Sets, Perfume Samples, Unboxed or Testers, 50% Off Specials, Hard to Find Scents, Celebrity Perfumes, For Kids Only, Clearance, Mini Fragrances, and Most Wanted.
Top Brands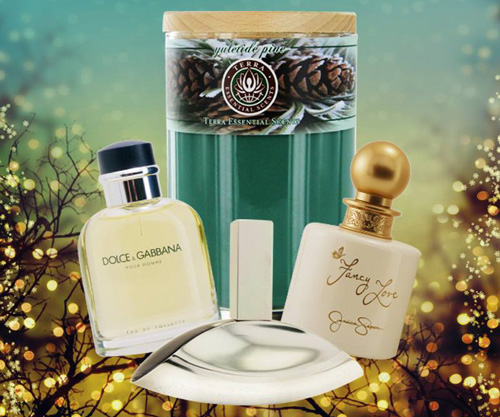 Jean Paul Gaultier
Oscar De La Renta
Guerlain
Tommy Hilfiger
Calvin Klein
Lacoste
Yves St. Laurent
Dior
Escada
Thierry Mugler
Davidoff
Ralph Lauren
Dolce & Gabbana
Versace
Fendi
Giorgio Armani
Hermes
Prada
Irresistible Offers
Right now, FragranceNet.com is offering-
20% off any order, as well as free US shipping (with no minimum purchase).
Enter into a sweepstakes for a $250 shopping spree.  Customers can simply enter their name and email for a chance to win.
50% off a variety of beauty products, including fragrances, skincare, makeup, haircare, aromatherapy, candles and boutiques.
Coupon Redemption
FragranceNet.com offers a wide variety of coupon codes online if you know where to look. First, shop for the products that you wish to buy and one by one keep adding them in the shopping bag. Once done, check out the bag for all the products and proceed towards checkout. One you review the bag, enter the coupon code or gift certificate, if any and finally apply. The amount will get reduced immediately. Now proceed to checkout, first sign in or register and then move towards address information. Select the appropriate shipping and payment options. Make the payment, check the order summary and finally complete the order. Even Mario Badescu and Beauty Encounter offers similar range of products along with loads of savings, check now.
For knowing more about your favorite retailers, social media is always the more preferred option. Customers can visit FragranceNet's YouTube channel to see videos that display new fragrances and advertise sales. The video here talks about Acqua Di Gio For Men by Giorgio Armani.
Gift Cards & Memberships
Customers can visit FragranceNet.com to sign up for the company's coupon list, which means that they will receive a new coupon all the time that offer discounts to brand name fragrances.
Shipping Details
FragranceNet guarantees that all of their products are 100% original brand names and that they do not use any imitation brands.  They also guarantee that they provide security with every order, and that customer information is protected and secure.
For standard ground U.S. shipping (2-8 business days), FragranceNet uses UPS, FedEx, DHL, or USPS Priority Mail and charges $6.95 for shipping within the 48 contiguous states, $8.95 for shipping outside of the 48 contiguous states.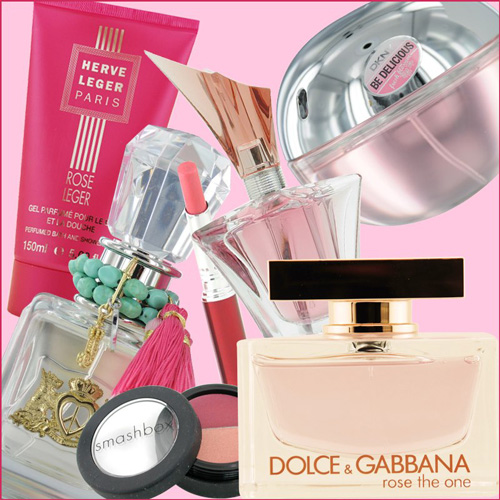 They also offer free standard shipping on orders over $59 (after promotions, coupons, gift wrap charges) within the 48 contiguous states.
For express U.S. shipping (2-3 business days), FragranceNet charges $11.95 (depending on the weight of the order), and requires a signature upon receipt.
For international orders, price and timeline depends on location, but most shipments will arrive in 10-21 business days.
Also find easy shipment, returns and discounts using Hands On Tools coupon code on airtools, electric tools, brake system, cooling system etc.
Social Media Presence
FragranceNet has a vast presence on social media platforms, including Facebook, Twitter, YouTube, Pinterest, Google Plus, Instagram, and a company blog.
FragranceNet.com offers their customers numerous blog posts about fragrances, including good pairings for fragrances, fragrances that make good presents, and beauty horoscopes.  This blog is set up as a great place for customers to see FragranceNet's new offers and news.
Contact Details
FragranceNet.com, Inc.
900 Grand Blvd.
Deer Park, NY 11729
Customer Service:
1-800-PARFUMS (727-3867) - press option 2 (Toll Free in U.S.)
631-582-5204 (Outside U.S.)
Contact form available in website.