Home cooking is a fantastic way to have a good time, enjoying healthier and tastier foods. But it's not always easy to get started and the idea of cooking a meal from start to finish can seem rather daunting. To help you make the most of your home cooking adventurous, we've selected some of the easiest and tastiest lunch recipes you can try at home.
Mozzarella Grilled Cheese Sandwich with a Twist
Grilled cheese sandwich is a tasty lunch option and it won't take a lot of effort or food knowledge. Here's what you need for the recipe:
• Toast slices
• Garlic, basil and pepper for flavor
• Olive oil
• Mozzarella cheese, sliced or block
• Pesto (homemade or store bought from Gourmet Food Store)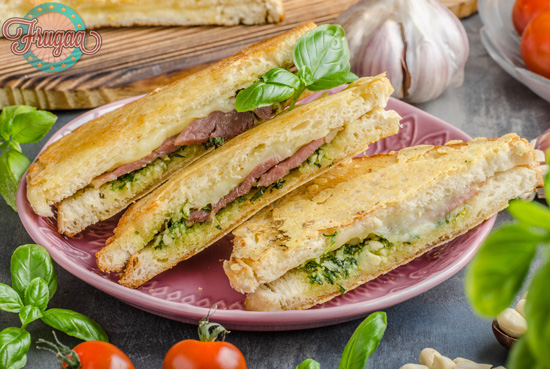 Take your toast slices and sprinkle a bit of olive oil on both sides. Add a hefty dose of pesto on one side, top it with mozzarella slices and the flavorings. Add another slice of mozzarella and top it with a toast. Use a toaster bag for grilled cheese – you can get them at Walmart – or fry on a pan about two to three minutes on each side.
If you want, you can make different variations of the simple recipe. For example, add jalapenos for extra heat or use a different cheese. If you want a bit of meat, add a slice of ham or turkey inside the toast.
Mac and Cheese
You also don't need to sweat a lot when making Mac and cheese. Food.com has a recipe that you can make right on top of your stove with just a few ingredients. It's simple and fast, so you definitely want to give it a go.
The secret to a good Mac and cheese is in the cheese. You should pick a quality cheese, also for that extra depth, use a combination of two cheeses. For example, cheddar with a hint of blue cheese would create a more flavorsome experience.
If you want more bite to your Mac and cheese, don't be afraid to stir in some extra ingredients. Our secret suggestion would be to include some quality beef jerky from Snack Warehouse.
Broccoli Cheese Soup
Soup is a fantastic option for lunch. It's also not as complicated to cook as you might think. The five-ingredient broccoli and cheese soup from Gimme Some Oven is a must-try.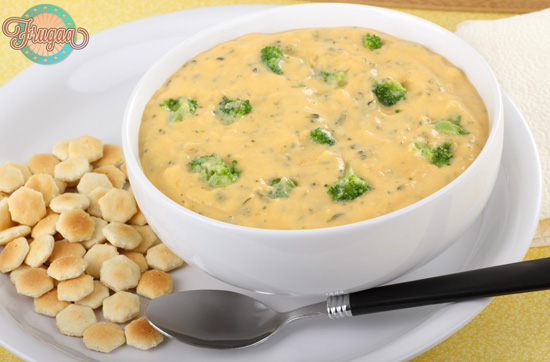 You just have to cook the five ingredients – cheese, broccoli, onion, evaporated milk (or cream) and chicken stock – in a pan on moderate heat. You get the mixture to simmer and cook until the onion and broccoli are soft and the cheese has melted and you're done. Super simple and fast.
If you want a smooth consistency, you can also blend the soup after cooking. Use a good immersion blender, such as Kitchen Aid or Bosch. You can find those at affordable prices from Target.
Leftover Stir-Fry
A stir-fry is perfect for those moments when you have a fridge full of leftovers and a bit of this and that. You can simply take your ingredients and combine them into a delicious and healthy stir-fry. The things that work on a stir-fry include:
• Leftover or freshly made rice
• Leftover or freshly made noodles
• Vegetables such as broccoli, cauliflower, carrots, peas, onion, celery, and so on (you could use a mix, leftover veggies or just buy your favorite vegetables)
• Beef, chicken, tuna, salmon, and turkey
• Soy sauce, chili sauce, peanut butter sauce
Take a wok or a large frying pan. Get your ingredients together and chop them if needed. Add a bit of butter or oil in the pan and add the ingredients. After a while, add spices and your chosen sauce. Stir for a few more minutes and you have a great lunch prepared for the day!
Frying Pan Pizza
Now, making your own pizza might seem like rocket science, but it is actually quite simple – especially if you cut a few corners and make your pizza in the frying pan.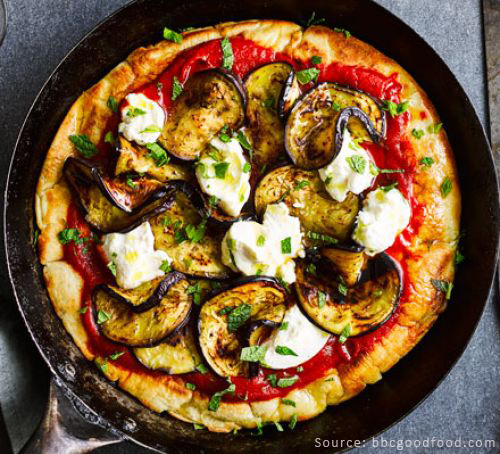 BBC Good Food has a great recipe for a frying pan pizza. The site suggests Aubergine, ricotta and mint as the topping, but you could use whatever you want. Mozzarella, cooked turkey, eggs, spinach and blue cheese work extremely well with this recipe.
The dough is not hard to make, but you could use a ready made dough from Ocado as well. In addition, you can make the recipe in advance and store it in the freezer. This way you can have it ready for those lazy days when you don't want to start making everything from scratch.
If you want another clever way to cut corners with your lunch pizza, you could create a frying pan pizza with tortillas as the base. A large tortilla on the pan, topped with tomato sauce, the ingredients and cheese is a quick alternative to a traditional pizza!
Hopefully, the above lunch recipes are enough to make your mouth water. Now, you just need to get the ingredients and give these simple and lip-smacking good recipes a try at home.