Ice cream is the perfect for dessert for hot summer days. It's also a great dessert to eat during a date night and a visit to a fancy ice cream parlor would be a great idea for Valentine's Day. There are also plenty of places where ice cream is not just a scoop of your chosen flavor, but your bowl of ice cream is a work of art. So, where do you go if you want to experience ice cream like never before? Here are some of the country's most popular ice cream parlors.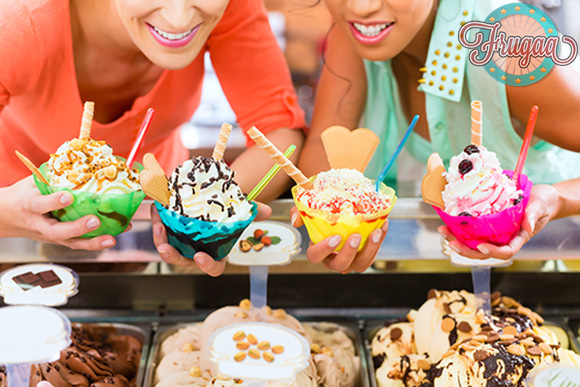 Brickley's Ice Cream in Narragansett, Rhode Island
If you want a lot of choice when selecting your ice cream flavor, you aren't going to run into any trouble at Brickley's Ice Cream. The family-run business has a selection of over 45 flavors. The best part is that the shop doesn't just provide ice cream, but also frozen yoghurt, sherbet, sorbet, and no-added-sugar ice cream for the health conscious. All the ice cream is made on location, so your scoop is fresh.
Scottish Highland Creamery in Oxford, Maryland
The Scottish Highland Creamery is owned by Victor Barlow, who came to the US from Scotland. He lives above an Italian ice cream parlor in his hometown Edinburgh and has used the secrets he learned then to create a stunningly popular ice cream shop here. Why is the ice cream so darn good? Because its ingredients are imported all the way from Italy. Our favorite flavor is the Mexican Vanilla, with its subtle but flavorsome taste.
Harborwalk Scoops and Bites Ice Cream in Punta Gorda, Florida
You have plenty to choose from at Harborwalk Scoops and Bites Ice Cream, as there are 22 homemade flavors on display. These include classic combinations such as Kit-Kat Crunch and Coffee Chip. If you want to eat your ice cream in a different way, turn it into a milkshake or a banana split. You can even order tasty Brazilian coffee and enjoy some stunning scenes while you enjoy the flavors.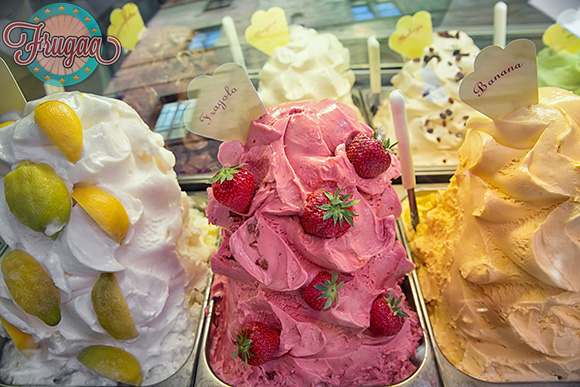 Brown Dog Ice Cream in Cape Charles, Virginia
The parlor is named after a playful Labrador named Foster, which is a beautiful chocolate color dog and runs around playing with children. The staff at the ice cream shop continuously test and try different flavors and you are sure to experience something new and exciting each time you visit. Some of the favorite flavors in the past have included Mocha Scotch Chip and an avocado-based ice cream that featured things like strawberries and jalapeños. Crikey, that's quite a combination!
Martha's Dandee Crème in Queensbury, New York
Martha's history in ice cream production spans over six decades. The parlor has plenty of new flavors from classics such as mocha and raspberry, to more exotic flavors. The cool thing is the flavor calendar system, which can help you find your favorite time to visit the iconic ice cream parlor in New York.
Dietsch Brothers Inc. in Findlay, Ohio
Another parlor with a stunning history in the business is the Dietsch Brothers Inc., which has been serving us scoops for over 70 years. The shop has seasonal ice cream and flavors, along with options in sherbets and sugar-free ice creams. Some of the shops most popular options include butter pecan and good-old plain vanilla.
Woodside Farm Creamery in Hockessin, Delaware
Warm-based ice cream parlors are generally worth visiting, as the ice cream has a unique fresh flavor. Since you have the main ingredient – the dairy – right at your doorstep, you can be sure the ice cream tastes extra good as well. In Hockessin, there's a famous ice cream parlor called the Woodside Farm. The farm has been making ice cream since 1796, so they definitely know what a good scoop is all about. If you want to experience something tasty and different, opt for the bacon-flavored ice cream.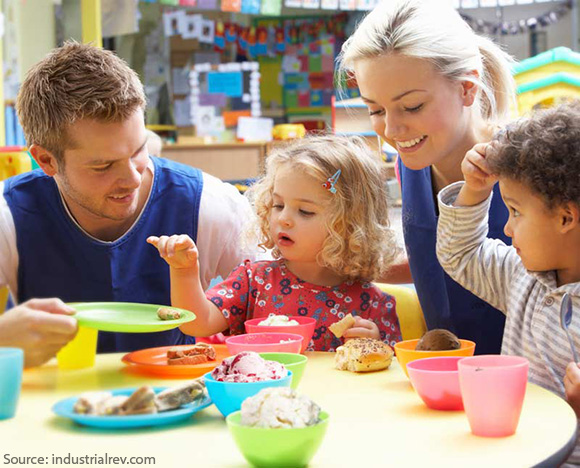 How To Enjoy Parlor-Style Ice Cream At Home?
If you are not able to go on a road trip just yet to try the above parlors, you can just enjoy a stunning ice cream at home. How? There are a few options. A lot of restaurants that offer takeaway through platforms like Gourmet Food Store. Furthermore, you could buy ice cream and ice cream-themed sweets online. How about some Belgian Chocolate covered Ice Cream Cake Pops from Dylan's Candy Bar or a variety pack of Babcock Ice Cream from Wisconsin Made? The Wisconsin-based Babcock ice cream has a lot of flavor options, with Orange Custard Chocolate Chip our favorite. You could even check the flavor options with online grocery stores like Ocado, as they often serve ice cream from unique, independent ice cream makers. Finally, why not give a go at making your own tasty ice cream? Getting started is not difficult. You can find ice cream makers at affordable prices from Target or Walmart. Start by recreating recipes from the Country Living website. As you learn more about the basics, you can slowly start trying your own flavor combinations.
A good scoop of ice cream can always brighten the day. When you are out and about, you should definitely pop by to one of the above parlors. And if you can't do it right now, but
you'd want a scoop; just try one of our suggestions for enjoying ice cream at home. Just remember to add some sprinklers for good mood!