Covid-19 has impacted all across the world and brought every day life to standstill. While scientists and doctors aim to find a cure quick and fast for the growing pandemic, the question to ask is, what does the future hold for a life after lockdown? Until we have a curated vaccine, people still need to head out and resume work. In this post, we look at some of the most basic Corona virus precautions and safety tips that one can follow to resume everyday life after lockdown.
1. Carry gears with you protective at all times:
As countries across the word still reel with the problem of Covid, it is essential for you to be on your preventive best. This means carrying protective gears and making sure to use them whenever you are out in public, even it means running a simple errand as a trip to the nearest bakery for bread. Protective gears will include a mask, a face mask if possible or goggles and head cover. Ensure that you keep a sanitizer handy with you while travelling in your pockets or bag. If you are going out in public, make sure to wash your clothes once you get home. Protecting oneself and the people around you starts with an individual effort.
2. Make sure to travel in your own vehicle:
While an Uber or public transport seems like the most obvious and preferred choice to travel, but these are also places where you have a chance of contracting the virus. The whole idea of lockdown was to make sure to observe social distancing. Coming out of lockdown to make the mistakes you were meant to avoid in the first place would be a mess for sure. Owning your own mode of transport is a better prospect at this time. Have you been thinking of burning down those extra calories that you gained during lockdown? Getting a cycle or bike is one good way to travel. So is getting your old motorcycle out from the garage. But if you absolutely don't have such an option, then make sure to take all the necessary precautions whilst opting for a sharing mode of transport.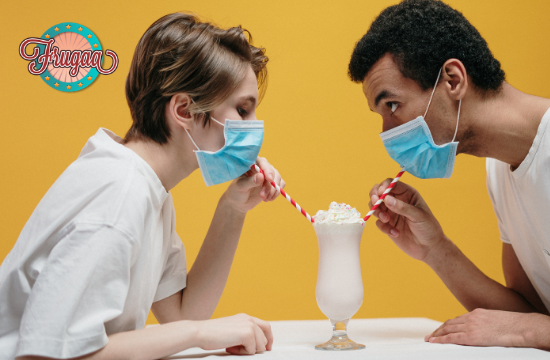 3. Take your vitamins regularly:
A good body immunity is how you can tackle Covid. If you have a medical history then you should definitely take extra care and tend to building your body's immunity. Keeping your immune system healthy is key to preventing disease and infections. Apart from having healthy nutritious foods, do try and supplement this with vitamins. Rather than supplementing yourself with over the counter medicines, always make sure to consult your physician. This is to make sure that you don't consume any medication if you have any underlying condition. If you are searching for a reliable and efficient online drugstore, then Drugstore.com can be the one stop shop for all your supplemental needs. Go to the website via Frugaa and get amazing offers off upto $37 and free shipping on all your oders.
4. Use online services:
In this age of tech, almost every item you need to sustain yourself is available right at the touch of your fingertips. Why not make use of that to your advantage? Try and avoid heading out as much as you can to ensure social distancing. Heading out is a risk in itself where you come prone to more people and touching surfaces that may carry infections. Online stores today are even ensuring contactless deliveries and taking extra precautions. Therefore, online services today are a much better medium to shop at than the traditional way of heading out to shop. Are you looking out for some options for your daily grocery shopping? How about heading to the world's largest website for all your needs. Amazon.com now provides multiple offers to ease all your shopping and grocery needs.
5. Maintain social distancing whilst heading out:
Now that offices and workplaces have started resuming work after lockdown, it has become even more imperative for folks to take care of themselves. This means following certain guidelines laid out by your organization as well as yourself. Some common etiquettes to follow while resuming work includes maintaining social distancing from colleagues, cleaning your sanitizing your desk on a regular basis. Unless necessary, try and hold your meetings virtually. Clean your desk and avoid touching common places or make sure to use gloves in places like lifts, doorknobs, washrooms etc.
6. Exercise and hydrate:
Lockdown period has made many of us completely house ridden and devoid of any physical activities. This again is not a healthy sign and certainly not for your health and immunity. Even though the lockdown period comes to an end, you can always make sure to do your exercises and workout diligently. You really don't need gyms or fitness centers for that. All can be done committing 1 to 2 hours daily on a session that suits your schedule best. You can even take help of online coaches to help you with your fitness routine. Also, ensure that you drink of plenty of water on a daily basis (2 liters minimum).
So, there we have some of the best Covid precautions and safety tips that you can follow after lockdown. Even though these are uncertain times, but ensuring that you are the one that takes the initiative to do what's right can be the difference in this collective fight against Covid.