Christmas is a wonderful time of year where families and individuals can get together with loved ones and enjoy spending quality time together. For most people, this is a time of year that is not only very special but also very memorable, as people tend to go to places and do things that they don't get to do at other times of the year.
If you want to make your Christmas even more memorable, there are a number of ways in which you can do this. Taking steps to make Christmas as memorable as possible will enable you to enjoy some treasured memories as well as incredible experiences. Whether you are with a partner, friends or family over the Christmas period, you can make sure to have lasting memories.
Tips to make Christmas more memorable
There are many ways to make Christmas more memorable, and this includes some very simple and effective methods as well as some more elaborate ones. Some of the things that you can do include: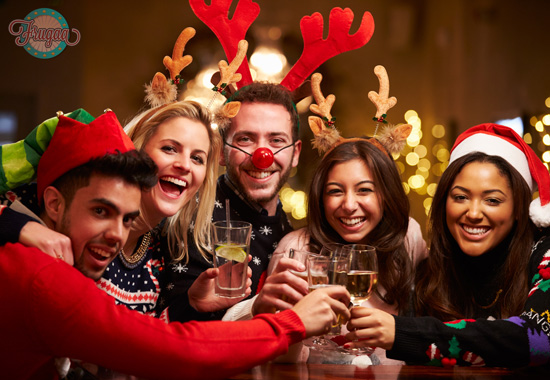 • Throw a fancy dress party: If you want to enjoy some fun, get all of your friends and family together, and have a wonderful festive time, why not throw a fancy dress Christmas party? You can head to places such as Polka Dot Design for some festive invitations to hand out and make sure that everyone dresses up as something related to Christmas. This could be anything from the Ghost of Christmas Past through to a reindeer, elf, or a holly leaf. You will enjoy a memorable time, everyone can have some fun, and you can get into the Christmas spirit in style.
• Head to a different area to see the Christmas lights: If you always go to your own neighborhood to see the Christmas lights and carols, make a switch and go somewhere new. It will give you and your loved ones a great day out and you can enjoy exploring somewhere completely new. It will also give you a chance to go Christmas shopping somewhere different and take in some sightseeing at the same time. So you can combine a great day trip with the chance to get into the Christmas spirit.
• Have a festive baking day: If you have kids, get into the spirit by doing some festive baking together in the run up to the big day. You can create all sorts of delicious Christmassy treats for the family and friends to enjoy when they visit. You can get all of the baking essentials you need from specialist retailers like Global Sugar Art and you will find plenty of festive recipes online. This is a great way for the whole family to get involved and have some fun in the kitchen.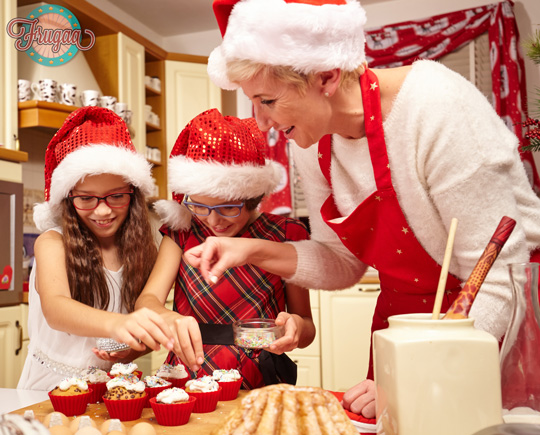 • Have a Christmas movie night: Christmas movies are now part and parcel of the festive season, and it is great to sit with the family and enjoy the Christmas movies. These days, it is even easier because you don't have to wait for them to come on TV. You can simply hook up your PC to the computer and stream movies online so you can draw up a list of the ones you most want to watch between you and then enjoy a fun-packed movie night with some festive treats, popcorn, and ice cream.
• Spend Christmas somewhere completely new: Another thing you can consider to make Christmas really different and memorable is to spend it somewhere completely different. You could head to Europe and spend Christmas somewhere really festive that is filled with quaint Christmas markets and magical architecture. You could even consider heading somewhere warm if you are a sun worshipper and celebrating Christmas soaking up the sunshine and sipping on a cocktail. You can get some great deals on flights from CheapOair.com if you want to enjoy Christmas in a whole new destination.
• Have a camping night by the tree: Once your Christmas tree is all set up, don't let it go to waste. Instead, have a night where you have a camping night right by the tree with the kids. You can set up sleeping bags or even use a pop up tent if you have the room. You can then tell the kids Christmas stories and enjoy some festive treats.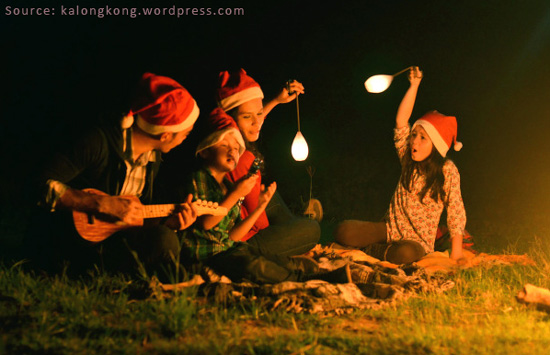 • Spend time outdoors after Christmas dinner: All too often, people spend the remainder of Christmas day after dinner snoozing and watching TV. Instead, once your dinner has gone down head outside in the snow with the family to have some fun. You can put on your outdoor fairy lights, get the Christmas music going, and enjoy mugs of hot chocolate.
These are just some of the many ways in which you can make Christmas extra special and memorable.