Success has nothing to do with marriage, but failure surely does! Many women who may have failed in shaping their careers would come up with a common excuse and that is MARRIAGE! Going a family way has hindered the growth of many talented females across the world and that is the reason why marriage is considered to be a taboo by the ambitious women. Whether you are using your marriage as an excuse for failure or you are the one who is scared of tying the knot just for the sake of your career, you can learn from these stories of 6 amazingly successful women who are successful in their married lives as well.
Christine Lagarde
The first woman to head International Monetary Fund, Christine Lagarde is the woman of substance. She took up the responsibility in 2011 after the Dominique Straus-Kahn downfall. She was immediately engrossed in fighting the sovereign debt crisis of Eurozone. She has served at Baker & McKenzie as Labor and Competition lawyer for more than 2 decades. She has been recognized for her work and was awarded the 5th most powerful woman rank in 2014. She has been elected second time as Managing Director of IMF on 5th July, 2014 with joint consensus. She would serve for the second five year term.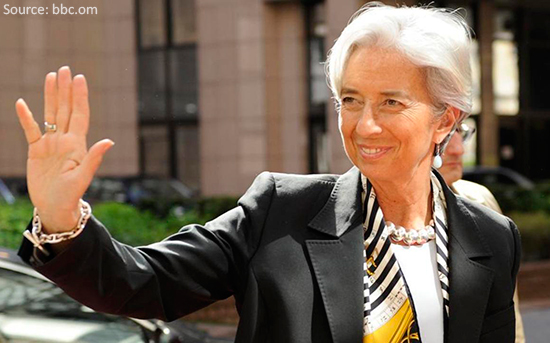 Sheryl Sandberg
Chief Operating Officer of Facebook and author of famous book Lean In: Women, Work, and the Will to Lead, Sheryl Sandberg has said a lot about the ways to attain success in her own book. She went through many hurdles in her personal life while achieving her professional goals. However, her dedication towards her goal has taken her to new heights in professional career. She served at Google before joining Facebook and was one amongst the most influential Time 100. On personal grounds, she is proud mother of son and daughter, while she lost her husband in 2015. She is a great motivator for women willing to exist.
Angela Merkel
Third time Chancellor of Germany, Angela Merkel has become the longest serving female as elected head of government. She is one amongst the two EU leaders who survived the most turbulent economic crisis. Her formal education is been conducted in Quantum Physics, and now she is serving in a field that is not the part of her earlier education. She believes in advancing constantly, though in centimeters but this will lead her to the ultimate success and problem solving. She is being recognized for her motherly aura and hence given the name "Mutti" by Germans.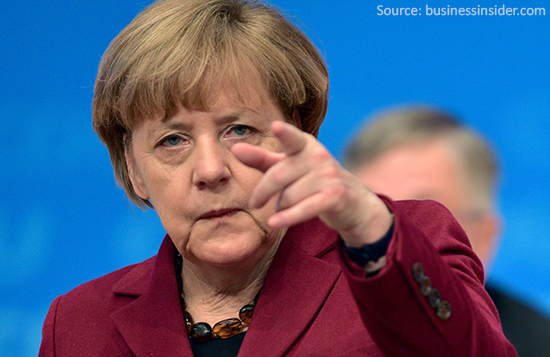 Jane Fraser
CEO of Citibank Latin America, Jane Fraser is also the mother of two sons. Like many women, Jane also struggled to establish a perfect work-life balance during initial years of her career. She even opted for part-time consulting option with McKinsey owing to her responsibilities towards her children. After establishing the crucial balance in her initial years, she later jumped through different roles to finally attain the above said position in her professional life. As stated by Jane, being feminine is a strength. This is quite apparent from her growth on both professional and personal fronts.
Melinda Gates
One of the very well-known names in the world of computer software, Melinda Gates is the co-chair of the reputed The Bill and Melinda Gates Foundation. She has worked at Microsoft as product developer after completing her BA and MBA from Duke University. She joined Microsoft in 1987, where she met Bill Gates and they got married in 1994. Gates left her job at Microsoft in 1996 to raise her 3 children with Bill Gates. She has been instrumental in carrying out various drives to curb social problems like eradicating diseases, women empowerment, birth control, and many such issues addressed by the foundation.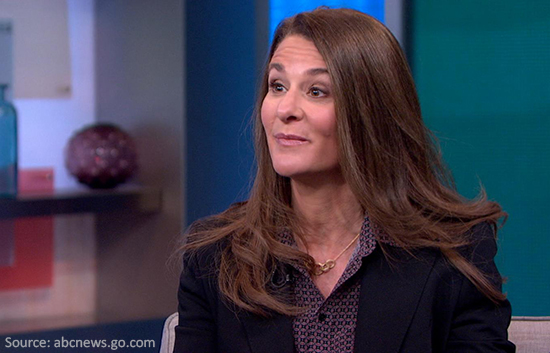 Hillary Clinton
A well-known name in the world of politics, Hillary Clinton has served as First Lady of the United States and First Lady of Arkansas. She proudly calls herself wife, mom, lawyer, women, and kids' advocate as depicted in her Twitter profile. The lawyer by profession, Clinton herself is the presidential candidate for Democrats. She has been doing justice to all of her roles wisely by adopting a balanced lifestyle. Being a private citizen now, Clinton enjoys to lead a simple life by enjoying walks, talking with her husband Bill, and watching movies or her dogs. She is a perfect example of Work-Life Balance.
The above mentioned stories of successful women may sound as a fairytale, but if you go through the larger picture then you will find lot of struggle, dedication, ambition, and willingness to do something different. For them, marriage is just a phase and not the punch bag for failures. Remember, nothing is impossible and nobody can stop you from achieving your goal if you really wish to do!