2017, and the years prior to it have seen a ballooned growth in experiments carried out through social media campaigns. A sharp example would be the character widening of Twitter from 140 to 280; that's twice the amount of emotion one can now vent out. Other juggernauts in the youth category which include the likes of Snapchat and Instagram see no downfall in their individual NUPM (new users per month) rates. And clinging to this cluster of apps are the instant messaging essentials like WhatsApp, Viber, Skype, and the likes thereof. While not to forget the unending spurge for social media's first love– FACEBOOK. We've teamed up to list out what can be expected this year…
Long live the 'short-lived' content
A hint to decipher the title, we are talking about the short-lived Snapchat and Instagram stories. In technical terms, these are called Ephemeral Contents (fancy name there!). In simple words, it refers to pictures, short videos, or even texts that last for a very short period in the receiver's profile. 24 hours at the most! Very few know that this game actually began with the yellow-tinged app we all commonly known as Snapchat, and gained immense popularity than on. So much that its competitors started to feel a wave of disinterest from their own developments. However, it was only a matter of time until Snapchat woke up from its sweet hibernation and watched every other app copy its most attractive feature! Much like the unfortunate Nokia story of the early 21st century. And as far as 2018 is concerned, its all set to handle this trend of disappearing content well into the future.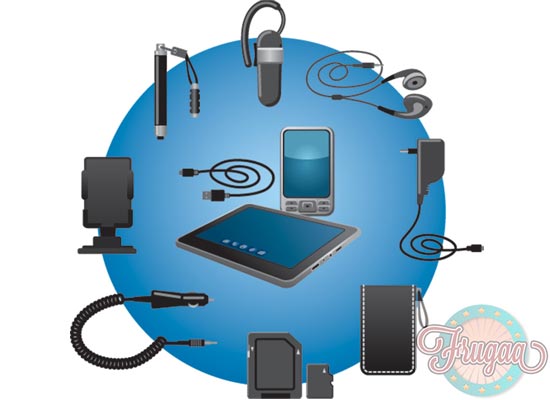 Tighter access
India is leading the pack in this race with its recent testing on Facebook which shocked the country of more than one billion. Several Indian news agencies including the Indian Express confirmed the testing where users signing up for new accounts were asked to enter their names as per their Identity cards. This test, however short-lived, created a wave of criticism around the world and raised questions about the future of network access. As we move forward, the digital security protocols are set to become tighter and a close monitoring of every social media profile might become a possibility. One of the reasons to build such a tight network is to eradicate the presence of spammers and internet bullies. Well, our fingers are crossed at this juncture. And if you are looking to pump up the security of your IP, then the solutions from Newegg Business are only a click away.
Video generation is here to stay
Gone are the days when we scrolled away from video contents with the fear of slow internet speeds and limited data packages looming upon us. Today, with the advent of sleek smartphones and dirt cheap (at times even free) internet facilities. This has worked wonders for video content developers which include Video Bloggers, Non-profit organizations, science activists and lastly, the latest generation of swashbuckling YouTubers. Video content is helpful on the large scale as it helps to simplify the chain of passing information to the masses in an audio-visual capacity. Something that creates an impact in our minds and stays in our memories for a longer time. This has seen a jump over the last few years and most gurus see 2018 as the year that will gradually kick textual and pictorial content into a corner.
Experts behind Chat Bots
Putting an end to the response time between a potential customer and the sales representative, most websites have decided to employ a chatbot to restrict the visitor from clicking away. A chatbot is basically a software simulation which pops up a screen that creates a live feed between a visitor and the site admin, usually a trained marketer. This concept has really taken off in recent times since it brings a one-stop solution for all the customer queries and even for promotions like discounts and giveaways. It allows brands to interact with its customers on an individual level, breaking the older methods, which limited the buyers from gaining in-depth product details and left them with unanswered questions.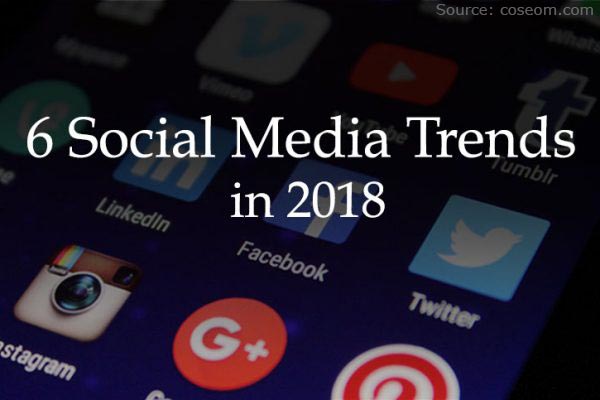 To show you what you love the most
Personalization of feeds is another area that is gaining some serious attention from social media platforms. It's undoubtedly the most efficient way of keeping their users glued to an app for a much longer time. One after the other, the algorithms are built so strong that you don't leave a site without earning a degree of expertise in your field of interest. Even if it means political content that's poised to damage your sleep! So, the next time you notice someone taking longer than usual in a loo, you know exactly what's going on in there. Another factor that could add to your extra 'bathroom minutes' is the soothing lighting system by Lighting Direct.
Brand participation in IMs
This is going to be the most revolutionary step in brand marketing. Until now, brands had only social media networks at their peril to market their products. And needless to say; those who had the brains to do well, did well. Really well. But here's to opening up new gateways for the small-scale investors and entrepreneurs. It's an estimate that more than 2.5 billion people use messaging platforms around the world, making it the most populous community ever! What could be better than selling your product on a pick and select basis rather than a generic platform with high promotion fees and less response?
Trends arrive and depart, leaving the ball seldom in the user's court. But in this globalized era, web development has come to our doorsteps, asking us our own ideas for implementation. The only question that remains unanswered is, 'Are you, or are you not willing to be a part of it?'