Open world games are video games that allow users to virtually roam free and do not have a linear structure. Thus open world games are more appealing as compared to other games as they let the user create characters of choice in a simulated environment and direct its behaviour. Open world games allow players to be lost in an alternate reality and the best games make the present world seem minuscule. From overtaking an entire planet to thieving without repercussions, open world games users can do it all without fearing the authorities. It is, from a perspective, a true manifestation of freedom for people. Another feature of open world games is it is an interesting way to spend time where you can choose to play a multiplayer game which further adds to team working abilities of the players.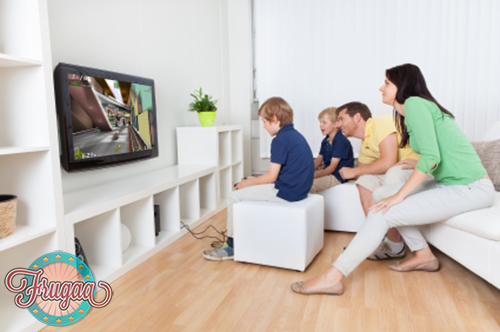 GameStop offers perfect accessories for the unusual gaming experiences of such open world games. We list down some of the best Open World Games that we recommend you to play:
1) Assassin's Creed
Assassin's Creed was first released in 2007 and the series spans across various timelines from the Third Crusade to the October Revolution. Many of the games within this series can be played on multiple devices. The plot is set somewhere in 2012 and features two secret groups; The Assassins and the Knights of Templar, and their connection with an ancient species that existed long before humanity. The Knights of Templar are secret owners of a grant franchise that seems to be doing great and is into research. They created a fictional device which lets users experience the memories of ancestors within their bloodline but overexposure can lead to the user gaining skills and abilities of their ancestors but are also vulnerable to mental damage. The quest of the knights is to seek some powerful ancient artefacts and they don't mind going to great lengths for the same irrespective of it being right or wrong. Purchase this game from Mac Game Store with amazing deals on them.
2) Grand Theft Auto
Who hasn't heard of GTA? This video game is set in a number of fictional universes with different time periods. The major theme of this game is organised crime and the user has to take the role of a criminal who wishes to raise high in the ranks of the gangster world. The game is packed with violent crimes like assassinations and package delivery and the player must complete all these tasks given to him in order to move ahead in the series.  It was first released in 1997 and has 16 games to its credit. This series, however, has a lot of controversies surrounding it as it contains a lot of violence, gang wars and features content like drunk driving. In spite of all this, the series has done superbly well financially.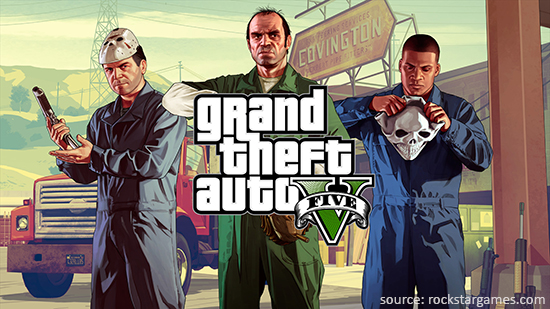 3) The Incredible Hulk
The incredible Hulk is based on the story of a scientist who was exposed to gamma radiations and during his suicide attempt, instead of dying, becomes the incredible hulk. In this series, Hulk is shown as the superhero who goes on saving lives and protecting earth while at the same time taking on a large organisation that wishes to mind control humans for its benefit. The game was released in 2008 and has mixed reviews, but Hulk has nevertheless become quite a famous character amongst the gamers.
4) Prince of Persia
The game was released in 2002 and is set in the ancient province of Persia. It shows cases of an epic battle between good and bad. The game allows its user, who is also the prince, to travel to places within Persia and to unravel plots that are going around them. This game sends the message that we all have a choice and the consequences are always a result of our choices.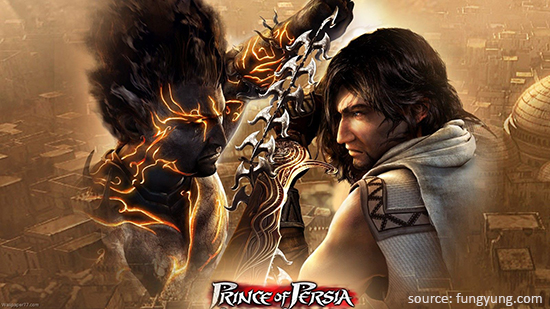 5) Need for Speed
If you are someone who loves racing cars and have a thing for movies like Fast and Furious, this is not a game that you must miss. The game was first released in 1994, has 22 games in its long series and has seen favourable reception from the gaming world since its release. The objective of the game is to win races in different settings including thrilling cop chases and street challenges. The game can also be played in the multiplayer option. The player has the choice of selecting cars and must win games in order to unlock exotic cars and new race tracks, thus giving incentive to players and making them more competitive.
6) Pirates of the Caribbean
The Pirates of the Caribbean was released in 2003. It is a role-playing video game in which the captain embarks on various quests for territories that control the islands. Here, the player gets to decide his ship and crew and is allowed to battle on land and sea. The character of the players is upgraded depending on the skill level he/she achieves. This game will give its players enough experience from the life of pirates and also help him/her in building strategies as a captain.
With these games; be ready to get lost in the reality of an alternate world. These sensational games have enthralled the children and adults since decades and the best part is that they are upgraded seasonally. If you want to raise a gamer, then Videogamesplush.com will give your child the right start. It has a range of toys for your kids based on their favourite characters from different games. You can purchase them at great discounts at Frugaa, online web-store for amazing deals.Happy gaming!