The holiday season has already dawned upon us, and with it comes the high power to deck your home for festivities. When it comes to decorating your house, there is an array of things that one can do, but aren't you a little bored now repeating the same things again and again? How about decking up your home in a more unique and way?
This post will tell you about the five best ways you, too, can decorate your house to perfection and be the envy of friends and family this Christmas.
 1. Simplicity is the key:
Simplicity here means keeping things as green as possible everywhere. Who says your tree ought to be the only place in your house that should be green? This year around, make sure you have an evergreen house for Christmas. Cut down some foliage from the garden. Better yet, involve every family member in this endeavor. Kids can do the steaming and cleaning part as and how you decide to decorate the house with the foliage and shrubs you have.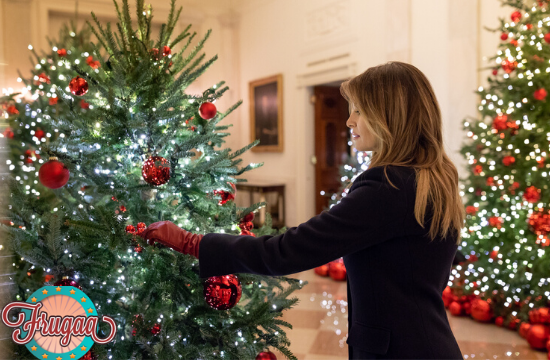 If you are short of some, well, you could always give your local flower market a visit, or the place you shop for your Christmas tree for some trimmings. Some even allow the customers to take the sprigs for free, provided they are in a zesty mood. One can also go the extra mile here, stringing lights and placing baubles on the foliage for a better effect. This effort need not be concentrated in the living room itself. You can try this in your bedroom and around the house, even your kitchen table and stairs. There are multiple garland and foliage ideas around the internet if you choose to take inspiration from some.
2. Paper décor for Christmas:
Who says you need to buy all your Christmas décor every year or put up the same ones as last year or the year before that? There is a myriad kind of décor you can do, and one of them is paper décor. A quick search on Google would reveal several paper décor ideas that you can try as Christmas décor. The best part is that you can involve the entire family Who a collective time together. Everyone can decide on making something of their choice and use it up as décor in and around the house. They can be bunched together in different corners of the house. You can decide on a theme and then go about making the paper décor for your home. Looking to do some Christmas shopping for your home and redoing your home furniture? Then head to Frontera and get up to 29% off on a wide range of furniture.
 3. A snowman:
This Christmas, build your snowman but with a slight twist. It will be made of wreaths instead of your traditional snowman created with well, just snow. This will need some pieces of wood; some dug up soil for steadier base and wreaths in all shapes ranging from small, medium to large. Make sure you place this in the yard itself and keep it with a contrasting background for everyone to see. You can also make use of a variety of things to give it the desired look of your choice, like making the eyes with cut-out chart paper, accessorizing it with the help of a scarf and hats to complete the look, and so on. The ultimate snowman needs to be a standout, and the more things you add to it, the better will be the final effect.
4. Lights: 
How can Christmas ever be complete without the use of lights? Lights are an integral and essential part of any festivities and Christmas, especially so. You can use lighting in several ways, colors, and preferences. From simple go-to blue and white lights to colorful lights, you can have them all. It merely depends on what kind of effect you wish to achieve with the lighting at home or your front porch. If you want to shop for some Christmas lights this time around for your home, then HomeSquare should be your obvious choice. Head to Frugaa and get up to 50% off on a different range of lighting equipment and lights.
5. Outdoor Santa and other figurines:
Some folks have the habit of totally rearranging their garden porch with plastic animals. Santa Claus led by his sleigh, elves, etc. Now, the market is filled with every kind of such figurines, and you can go with your heart's content when it comes to decorating things. The best part is that the entire family can enjoy this thing from kids to adults. More likely so when it's a competition within the neighborhood to put up the best Christmas figures up.
So, here we have a list of the five best ways one can decorate their homes this Christmas. This is a time of celebration and making memories spending time with family, friends, and everyone is the best thing to do on Christmas.