You know spring is just around the corner when the chocolate eggs hit the stores. The sign lets us know it's time to start planning for our Easter celebrations. This year, you can add a bit more fun to your Easter festivities with these interesting and creative ideas.
Celebrate With Global Traditions
Easter is a holiday celebrated in a number of countries around the world. But the traditions and ways we celebrate are rather unique. Make this Easter a bit more interesting by adopting some of these global traditions – it's a great way to do something different, to remind yourself of the true meaning of Easter, and to learn about different cultures.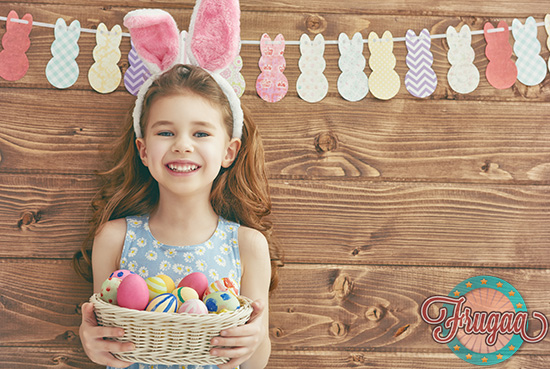 YTravel blog introduced 13 unique ways Easter is celebrated around the world. You could be part of fun celebrations such as the Hungarian 'Sprinkling'. On Easter Monday, the boys in Hungary sprinkle perfume or water over a young woman, hoping for a kiss. If you don't want a bucket of water over your head, you could just opt for your favorite perfume from Luxury Perfume.
In Florence, a huge wagon is decorated and marched around the city street. The whole extravaganza also includes doves and fireworks, so it's definitely something to try at home. You could simply decorate a cartwheel or a similar structure in the backyard and have a few sparklers from Walmart to commemorate the Italian tradition.
Keep It Classy With Chalked Eggs
Do you want to use Easter eggs as decorations, but you find the colorful versions just a bit cheesy? You could decorate your home with chalked eggs. The black and white look is super chic and offers something different to your table décor. Since you've coated the eggs with a chalkboard material, you can even draw and write on the eggs with a chalk. It's a cute way to leave a message to your loved ones and a fun surprise to leave at your neighbor's door.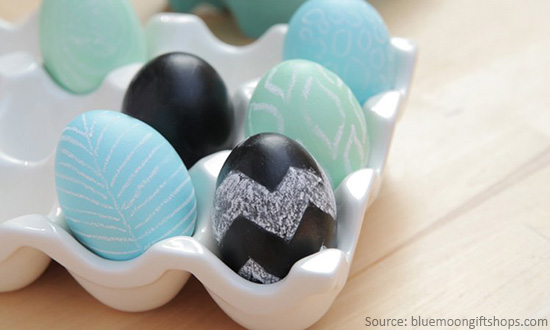 The chalking process is super easy to do. You just need some chalkboard paint, which you can buy from Home Depot. Coat your eggs (real or plastic) with a layer of chalkboard paint and let it dry. Once it's dried up, you can add another layer of paint and let it dry before you can decorate the eggs with chalk or colored pencils.
Easter Egg Hunt Quiz
Combine the traditional Easter egg hunt with a quiz. You could have a quiz at the start with each correct answer giving the person two extra seconds for finding the eggs. The questions could be Easter-related and you could have a total of 10 to 15 questions ready.
Once the questions are over, the hunt would begin. Whoever gathered the most points, or seconds, would get that much advantage before the others can start. For example, someone might have gotten four questions right and he or she would have 8 seconds more to look and so on. Of course, you can decide the timings amongst yourselves.
A good Easter egg hunt requires great prices. You could hand out chocolate treats or even toys for kids. Check out retailers like 1888Toys.com for affordable ideas. If you're organizing it for adults, a bottle of wine for the winner from Laithwaites Wine would be a great prize.
Skip The Easter Roast To A Breakfast Brunch
Easter Sunday is traditionally the day when you treat yourself to a proper roast. People tend to eat either lamb or chicken, washed down with a bit of champagne and lots of chocolate eggs and treats. However, do something a bit different this year and organize a proper Easter Brunch.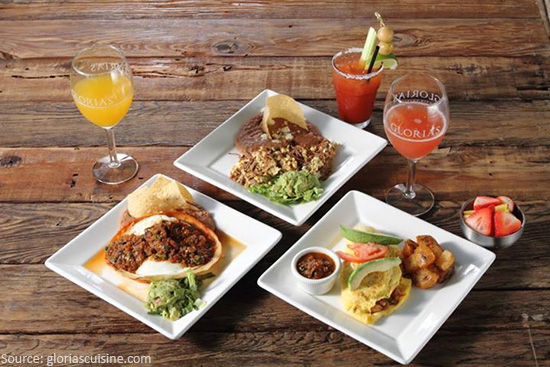 The items on the menu could include things like:
• Banana bread
• Scrambled eggs and bacon
• Pancakes with a savory and sweet filling
• French Macaroons
• Marshmallow & Nutella brownie bites
You can also include plenty of freshly squeezed orange juice and champagne for adults (combine the two together and you'll get to enjoy mimosas). In order to avoid the Easter food stress, order your groceries online at Fresh Direct and skip the queues. The retailer has a great selection of things like ready-made pancakes and offers to cut down the shopping costs.
If you want to make the brunch just a bit hassle free, order chocolate treats for dessert. Ghirardelli Chocolate currently has plenty of tasty Easter treats available – who could say no to their irresistible chocolate bunnies?
Create A Dance Party With DIY Easter Egg Maracas
You shouldn't be sitting still on Easter, but add a bit of spring on your step – bun intended! Made Everyday with Dana had a great DIY tutorial for Easter egg maracas a few years back. These are a fun way to put those plastic eggs to good use and create a unique decoration that can be used beyond Easter.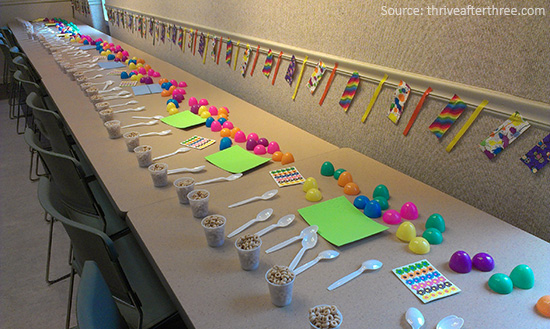 You don't even require a lot of ingredients. The whole thing can be put together by using plastic spoons, plastic Easter eggs, white tape, popcorn kernels (to put inside the egg for sound) and markers to color the eggs. The Crayola Washable Dry Erase Markers from Toys R Us UK are great for this. For the detailed instructions, visit the Made Everyday with Dana blog.
You'll have plenty of fun this Easter with these interesting ways to celebrate!