As the month of July officially dawns upon us, so does the anticipation for the yearly 4th of July sale. The summer and the spring season is already on its way to you so why not make the most of it and go for some color of the seasons. The 4th of July doesn't only quantify as a simple day for shopping but the best in store online deals of the season. Not only would you be saving money but also scoring major deals on a number of local and international brands.
Most of the retailers have already started marketing their big day sales to woo customers. Even though the sale is said to be a 4th of July sale, this continues on till the 6th, 7th and even 8th of July so that customers can make the most of this sale period. In this post we shall tell you everything there is to know about this epic sale day: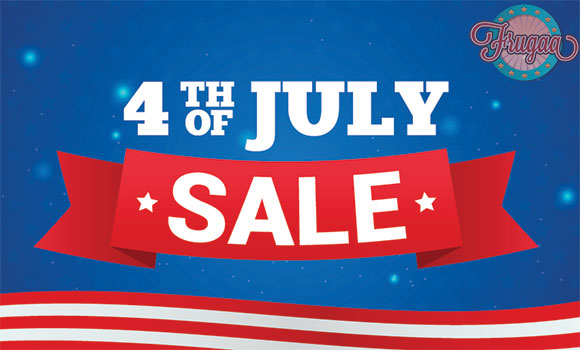 Summer Fashion
The month of July is the best time to indulge in a summer clearance sale. Many retailers during this period offer big discounts on their products. This includes brands like Lucky Brand, Eddie Bauer, Cole Haan offering a minimum of 30 to 40% off on their products for a brief period. J. Crew Factory was giving an extra 50% off on its clearance sale while Gap Factory 70% off on its clearance alongside an added extra of 15% on all its non-clearance items. If you are looking for more such fashion deals, there are various online retailers offering a 40% sitewide coupon on their products. This includes brands like Gap. Get up to 50% off on a selected range of clothes and accessories on Rage On!.
Electronic Products
There are a plethora of electronic products company that were offering huge discounts on their products on account of the sale. HP was one of the companies whose online site showed a 50% off on its products. Techrabbbit, another electronic gadget selling company discounted tablets, mobiles as well as laptops by almost 15 to 25%. Lenovo did put up a 43% off on all its products while Dell gave an off of up to 48%. It is, however, advisable for patrons to wait for better deals on electronic gadgets and postpone it to the start of the new school year which comes raining with discounts on a majority of electronic products. Dell is offering up to $500 on its XPS and Gaming PC deals.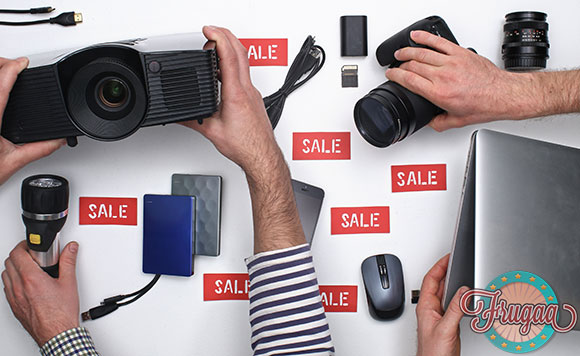 Home Revamping
Summer homes ought to show off their new colors and now would be the perfect time to get this done. In 2017, Macy was offering up to 10 and 20% on all its home products as part of the 4th July sale. Crockeries and fine china on your mind? Well, be sure to take a look at JCPenney, Crock-Pot were offering 30% on a select number of their items. Some of these stores were also providing free shipping on their products. Perhaps the best discount last year came around from the brand Oneida that was offering almost 75% on its electronic products. Kirkland, another company was offering up to 50%, off. Target, the popular chain was offering up to 30% on its sale items alongside an additional 15% off on a few select items.
Grills and Patios:
If you are looking to get patio furniture for your home, then the period starting forth the 4th of July and subsequently in June is a much better time for offers from Walmart, Sear, and target where up to 49% off is being offered on a wide range of products. This, however, is come with another major discounting period in the month of June. It would do customers well to ignore grill deals being offered to them for the 4th of July deal period. This item is bound to go cheaper as the season draws to a close.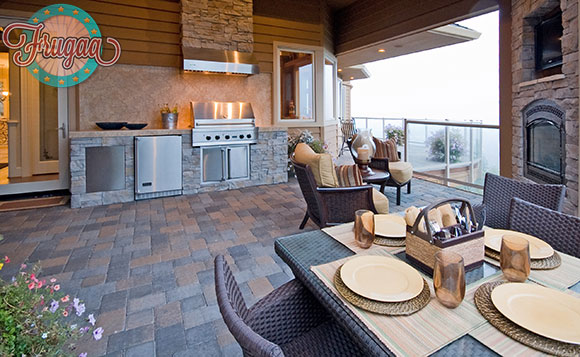 Gaming Consoles
Over the years, gaming console sales have gone considerably up during the 4th of July sale. Companies like Best But and Newegg last year saw a big jump in individual sales.
Outdoor Gear
If you are an outdoorsy person and prefer heading outdoors on different adventures then now would be an ideal time to get outdoor gear. Backcountry has already started with its sale period and is offering up to 50% off on its different products. Evo went ahead and was offering up to 60% off on products for sale online. The House went a notch ahead against these two retailers providing up to 70% off on its wide range of merchandised products.
So there, you have a comprehensive breakdown of information for the 4th July sale. Make sure you make the most of it this time around.