July 4th is only a few days away and many people will be looking forward to hosting parties, getting together with family, and having fun. A great way to celebrate with loved ones is with a party at home, which enables you to get together and enjoy the day without spending a fortune.
One thing you need to settle on is the best place to have the party. Although you could have it indoors, it seems lifeless because you will miss out on the variety of firework displays that take place. So, enjoy the nice weather, the great firework displays, and the excitement by hosting your party in the garden.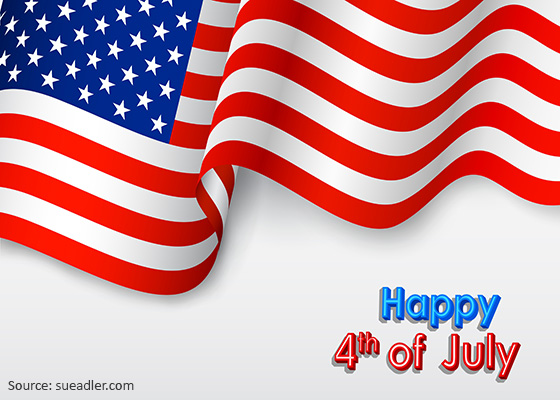 Planning your party
Any type of party requires some forward planning. There are various things you need to plan out, from décor and seating through to food and drink, music, lighting, and more. Some tips to help you plan your party with greater ease include:
Seating for the guests
One thing you need to ensure is that you have enough seating based on the number of people you are inviting. You can use simple seating solutions such as wicker chairs and sofas. All you need to do is add some large outdoor cushions to make these more comfortable for your guests. If you don't have enough seating yourself, ask family and friends whether they can help out. This will save you having to invest in more chairs, as you can simply borrow some.
Décor for your party
Patriotic décor is perfect for your 4th of July celebrations, so go with red, white, and blue theme. You can lay out red, white, and blue tablecloths and serviettes for the occasion. You can also add white outdoor pillows and red outdoor chair cushions to your seating to further enhance the patriotic theme. You can even add little twists, such as red, white, and blue coasters and paper plates. Lighting is another thing you need to consider and having red, white, and blue outdoor fairy lights will really enhance the overall décor. If you want to add a special touch, you can even set up an outdoor bar area by heading to Gifted Living.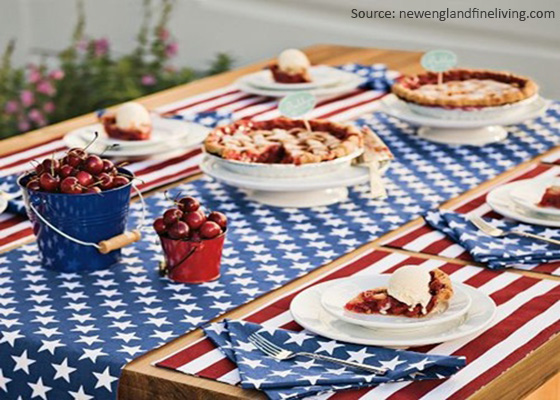 Invitations to send out
If you are inviting a large number of people to your July 4th party, you should consider sending out invitations. If you do decide to do this, keep in with the patriotic theme. You can get invitations that are specially designed for July 4th events from retailers such as Fine Stationery, making them ideal for your party. They are inexpensive but will help to add a great touch to the whole event. You can choose from a range of suitable party invitations online. However, make sure you work out how many people you are inviting before you order to ensure you don't run short.
Musical entertainment to enhance the atmosphere
It is also worth thinking about the musical entertainment you will have, as this will help to add to the ambience. Take some time to develop a playlist of suitable songs for the occasion. This could include tracks such as 'Born in the U.S.A.', 'American Pie', and 'Independence Day' among many others.
Food and drink selections
Keep the food simple for your outdoor event, as people will be focusing on celebrations and watching the firework displays. Buffet food is a great choice, as people can help themselves. In addition, it will save you a lot of money and time when it comes to food preparation. In terms of drinks, have a good selection and ask guests to bring along a bottle. If you are feeling really creative, get online or invest in a cocktail book. You can then create patriotic cocktails such as red, white, and blue sangria. You don't have to spend a fortune, as you can get some great deals on snack foods and drinks at Tal Depot.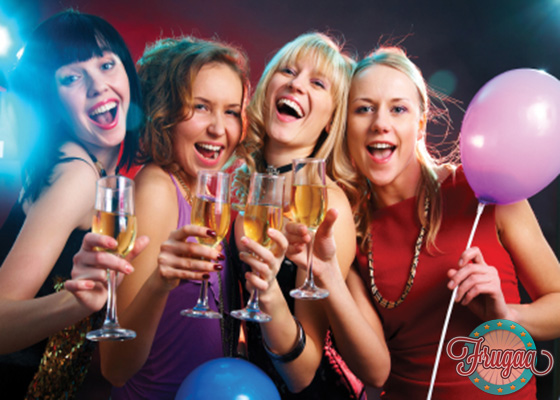 Dress code to add to the patriotic theme
One more thing that you may want to implement is a dress code. This doesn't mean that people have to turn up in their best outfits. You could simply ask all guests to wear something that is red, white, or blue to add the perfect finishing touch to your patriotic theme.
Make it a party to remember
With this combination, you can make your party an event to remember. You and your guests will be able to enjoy good food, plenty of drinks, great themed music, and the excitement of the occasion. The patriotic theme of your event will also add to the overall atmosphere and excitement of July 4th.
Planning ahead will help to ensure the whole process runs smoothly. Remember, many people will be hosting events for July 4th. This means the earlier you make your necessary purchases, the better. If you are ordering online, there may be slight delays due to an increase in orders. Therefore, placing your order early will ensure you get everything in plenty of time.