Something about the whole Halloween vibe that makes us all jump in joy at the mere mention of it. All Hallows' Eve is the kind of festivity that intrigues every age group, whether young or old, and this year is no different. The struggle, however, is genuine when it comes to choosing a costume for yourself. What could be scarier than that? So, this year we have compiled a list of the ten best awesome Halloween costume ideas for you to try:
 1. GOT Mania:
While the show may have come to an end, it doesn't mean you can't be a Westerosi or a man of the Night's Watch or maybe just the Night King himself. The possibilities are endless when it comes to recreating yourself as one of the characters from the show. Several online stores now sell GOT merchandise and what better way to honor your favorite character than becoming like them in the skin.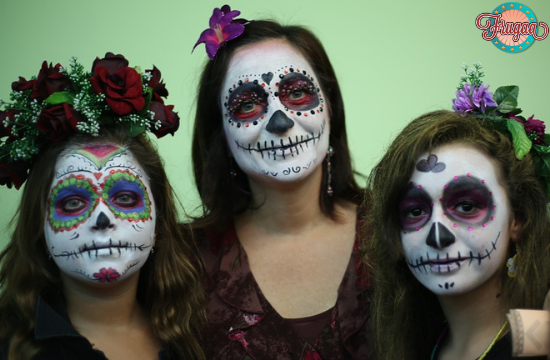 2. Potterhead:
Magic has never been the same since the Harry Potter books and movies surfaced amongst us muggles. Just like GOT, The Harry Potter series is deeply embedded in our minds and souls and something that almost seems a part of us all. You can put the house colors to the wands and even the Hogwart schools uniform and yet manage to stand out in the crowd. Seeking some vibrant and unique characters like Harry Potter inspired costumes this Halloween? Head to Costumes4less.com and get $25 off on all orders above $150.
 3. The Royal Household:
All of us at one point or different thought of becoming royalty, and what better chance than All Hallows Eve to make your wish come true? This year, dress up like the Queen and the Royal household. Even better, indulge your family with you in doing this. Everyone can don the role of their choice. How about the power couple of Prince William and Duchess Kate? There is also the lovely Prince Harry and Duchess Megan to go for.
 4. Handmaiden:
Based on the popular Netflix series, "The Handmaiden's Tale," you too could take inspiration from the Handmaiden's and get a makeover as one. How about taking on the mantel of the protagonist Offred herself? If you are a group, even better. You can all become a collective of Handmaidens and be formidable figures to reckon. Plus, of course, how cool would it look?
 5. Super Mario:
Embrace that childhood game character with a Super Mario looks this Halloween's Day. Mario has enjoyed a steady fan following for more than two decades. To date, Super Mario and brothers have been touted as one of the most successful games to have ever been launched. Looking for a Mario costume for yourself? Head down to Halloween Express and get up to 25% off on all new Halloween costumes.
 6. Scooby Dooby Doo:
The title itself is self-understood and doesn't need any introduction. Scooby-Doo and gang have been up and at it fighting imposters and criminals with nefarious agendas. Be it Velma, Daphne, Fred or Shaggy himself; you can pick your favorite and go with the flow. Best done in a group to complete the crime-fighting gang, there is nothing better than reviving the Scooby-Doo gang this Halloween.
7. Daft Punk:
Daft Punk has perhaps been one of the most famous music duos to take center stage in the music industry. Delivering hits for more than two decades, the electronic duo commands a global fan following. What better way to show your love for the duo than getting in character just like them? Partner up with a friend and get on the masks and the suits to pair up like Daft Punk on Halloween.
 8. Bonnie and Clyde:
Love them or hate them, but Bonnie and Clyde surely were an unforgettable couple. Wreaking havoc and still being a cause of worship amongst the masses and going on to be featured as a cover on the Time magazine itself. While the ending to their story may not have been a fairytale one, who says you can't become a couple like them on All Hallow's Eve. Certainly something worth trying, eh?
 9. Zombie bride:
What could be more creepy than a zombie bride making her way down the aisle? Well, you don't necessarily have to walk down the aisle for this one, but a costume idea like this is enough to send shivers down the spine for anyone who comes across it. It doesn't involve much and might take a trip to your local thrift shop to get a dress and some simple makeup ideas.
10. Clown:
Well, after the success of "It," there has been a buzz and an intrigue for the creepy clown. What better way to capitalize on the idea than becoming one this Halloween? You would surely be spooking a lot of folks this way.
So, there we have a collection of the ten best awesome Halloween costumes that you definitely ought to consider this season.