Wayfair Coupons & Promo Codes 2017
Wayfair is an online furniture store offering 5,000 brands of furniture, lighting, cookware, and more with free shipping on most of the items. It is the second largest online retailer of home furnishings in the United States.
About Wayfair
It seems more and more people are turning to the internet for all of their home design needs. Not only has it become convenient, but a lot of money can be saved as well. Wayfair has become one of the top retailers for your home décor and design needs and it has quickly become a favorite among shoppers everywhere. Wayfair offers shoppers worldwide well over 7,000 suppliers and has the perfect combination of products for your home all at prices you can afford.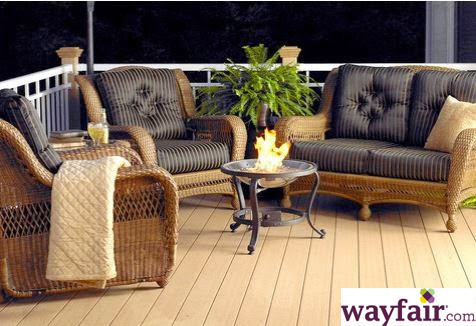 Across the Globe
One of the biggest things that a lot of customers look for is whether or not they can shop if they live outside the country. Currently, Wayfair offers international reach to the United Kingdom, Canada, Germany, and Australia. This means you can shop even if you live outside the United States.
Sister Sites
Wayfair also offers a number of other sites that allow users to shop online to turn their house into a home. Some of these sister sites include Allmodern, Birch Lane, DwellStudio and Joss & Main. These sites allow you to look at online ideas and to find your furnishings and home décor to make your home look like something right out of a magazine.
What Wayfair Offers?
Wayfair offers a number of products all designed for decorating your home from one room to another and from top to bottom. Some of the products you'll see while browsing the site can include:
Home Decor
Home décor – Curtains/drapes, Lighting, Flooring, Bathroom fixtures etc
Kitchen – Tableware, Cookware, Appliances etc.
Furniture – For the living room, Patio, Kitchen, Garden etc
Décor & Accents – Pictures, Paintings, Figurines, etc
Lighting
Lamps
Outdoor Lighting
Track Lighting
Wall Lights
Ceiling Fans
Outdoor
Patio dining sets
Outdoor Storage
Outdoor Heating and Lighting
Pools and Hot Tubs
Outdoor Deck Tiles and Planks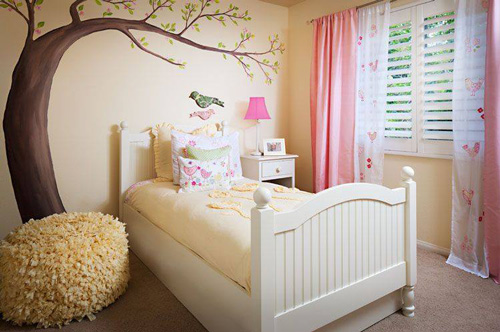 Home Improvement
Appliances
Kitchen Fixtures
Tools and Equipment
Lawn and Garden Care
Tile and Flooring
Hardware
Top Brands to Look for
There are a number of brands that you'll find when you start shopping online. Wayfair can offer you a number of brands that include:
Hillsdale Furniture
Broyhill
Abbyson Living
Tommy Bahama Home
Castleton Home
Kathy Ireland Home by Martin
Stein World
Global Views
Savafieh
Cooper Classics and much more!
With so many brands to choose from, you can take advantage of shopping with budget-friendly items that will allow you to have a home full of décor and furnishings that can help you feel confident. Not everyone wants to break the bank and with this site you can have some of the top brand at a price you can afford.
Shop by Price Range/Brand
One of the many great ways to filter out your search results is if you have a price range in mind as well as certain brands. Maybe you only want a certain brand because you enjoy the quality they offer. With this feature, you can filter out all other brands and browse only a certain brand. Same with price ranges. Shopping is easy with these numerous filters and with some of the top selling brands your home will always look its best.
Another thing you can do with Wayfair is take a look and get some ideas and advice as to how to decorate. This is great for beginners or those who need some inspiration to getting your home to where you want it. You can search for inspiration by room or by theme. For instance, with holidays coming up right around the corner you can get your home ready for holiday parties and find the décor needed to get compliments from guests who enter your home. Looking to spruce up the laundry space? Find everything you need in this section of the website. Homeclick also offers number of such products as well as various discounts to save with!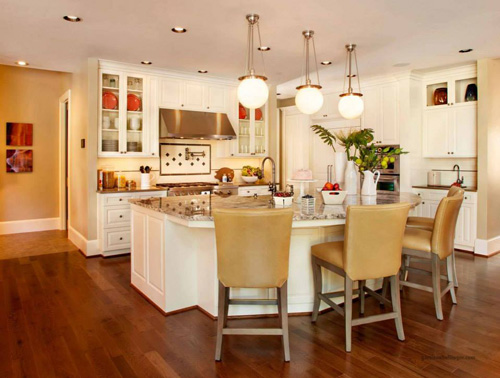 Special Offers
Save at the Clearance Sale – Check out a range of products at discounted prices to fit into your budget.
Sign up for emails and receive 20% off – Sign up for Wayfair email updates and get 20% off your next purchase.
Up To 70% off – Set a seasonal table, shop festive accents, dining essentials and colorful cookware.
Usage of Coupon Code
Select the product you need to shop for and add it to your cart.
If you want to continue shopping, click on Keep Shopping, else click on Checkout Now.
Check your Shopping Cart carefully and proceed further. Enter the promo code, if you have any.
Login and carry on towards the shipping details.
Enter the payment details and then review your order.
Complete the transaction.
Check out Wayfair's YouTube channel to get an idea about the huge collection it offers this season. On its channel, you will get to see a range of videos, some on the events organized, some on the season special, some will simply tell you about caring for your products and so on.
Shipping & Return Policy
Some items are offered on free shipping and they will have it marked for easier shopping. Also, for orders that are up to $49, shipping will cost you $6.99 and anything over $49 is free! This helps save even more money and if you are a rewards member, you can take advantage of even cheaper shipping which can be an attractive offer.
There is a rewards program that you can become a part of that allows you to earn 3% cash back meaning the more you shop the more rewards you can earn. When you refer a friend, you can get a $10 back credit and once they make a purchase of $100 or more, you get $10. Becoming a member is free which allows you to get cash back without spending money on membership programs.
Connect With Wayfair
Keeping up with Wayfair online is easy. With so many ways to connect, you'll always be in the know about new sales, deals offers and more inspiration to keep your home looking it's best no matter the season.
Contact Info
Wayfair LLC
4 Copley Place, Floor 7
Boston
MA 02116.

Toll free number - 1-877- WAYFAIR
Contact form available on the website.