Plow and Hearth Coupons & Promo Codes 2023
Plow & Hearth, founded in 1980, is a leading retailer of offering products for home, hearth, yard and garden. Plow and Hearth providing indoor and outdoor rooms, gardens, pets, personal comfort and care, safety and emergencies, weather instruments, storage solutions and gifts.
About Plow and Hearth
A national catalogue, retail, and Internet company who specialize in home and lifestyle products. The company focuses on customer satisfaction and quality-built items to make your house into a home. Founded in Madison, Virginia in the 1980's Plow and Hearth established its own brand of home goods and carries hundreds of well-trusted brands in the industry. They focus on eco-friendly products and merchandise from indoors and outdoors furniture, décor, and tools and toys that the whole family can enjoy.

Plow and Hearth Products
Hearth: fireplaces, stoves, heaters, fireplace screens and accessories, wood racks and handling, outdoor fireplaces
Indoor Living: bedding, bath, pillows, rugs, window treatments, furniture, home accents, wall art
Outdoor Living: deck and patio, outdoor furniture
Yard & Garden: garden tools and supplies, landscaping details, planters and pots
Footwear & Apparel: shirts, sweaters, hats, gloves, socks, boots, sneakers, clogs, sandals
Amazing Offers & Deals
60% Off selected purchases
25% off $150+ order
Free Shipping on $85 or more. Find more such deals using The Garden Gates coupons on beautiful bedding by fabric and style, outdoor décor such as fountains, benches and birdfeeders, patio, home accents etc.
Coupon Redemption
After shopping at www.plowhearth.com, look for the shopping cart or "your cart" in the upper right hand corner. In the "checkout" screen, there is a spot for your great coupon codes. Whether the codes are on a mailed flyer, from Plow and Hearth themselves, or were discovered on a great coupon site online, type the code into the box provided and click "APPLY." Watch your order dramatically drop in savings!
Plow and Hearth's YouTube videos allow viewers to take a look into the lives of Plow and Hearth customers and homes. Put a glance on the video that provides glimpse of Electric Stoves, which is going to add a touch of warmth to your living room, bedroom or kitchen.
Gift Cards and Memberships
Gift a gift card to your loved one and show your thoughtfulness and offer them convenience at the same time. Offered in a variety of denominations, you can choose from standard/traditional gift cards, personalized gift cards, and eGfit cards for your friends or family. For an extra cost of $4.95 you can upload your own image and text to personalized gift cards, providing an extra special message to the one you love.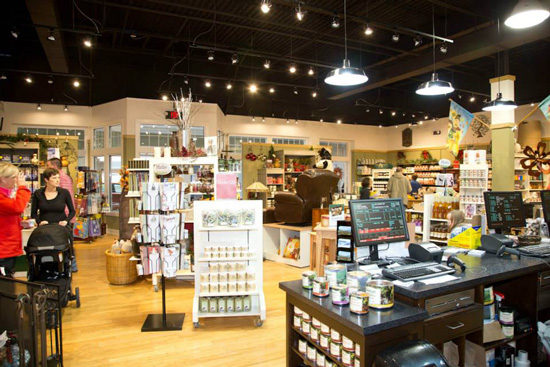 Categories & Brands
Custom Fire Screens
Family Fireside Fun
Environment Friendly Products
Grilling
Outdoor Organization
Emergency Solutions
Decorative Containers
Decorative Planters
Window Boxes
Uggs Australia
Life is Good Clothing
Dansco Footwear
Clarks Footwear
Earth & Earthies
Teva
Woolrich
Shipping Details
In stock merchandise is shipped within 24 hours of purchase, making Plow and Hearth a great way to get in your last minute holiday shopping. Standard shipping options and prices are available for the 48 contiguous United States, with Hawaii, Alaska, U.S. territories, and International-shipping options available at varied services and rates. Internationally, allow 2-4 weeks for standard delivery options; however, if you need to speed the process, you can call customer services at 1-800-494-7544 to inquire on prices and terms. Check out Shelving.com for money saving offer.
Social Media
Plow and Hearth takes advantage of reaching out to customers and hearing what they want in their home and garden needs. Thanks to this, they have set up Twitter, Facebook, and LinkedIn accounts to make personal contacts with consumers.
Facebook is the best place to have a presence in order to reach the widest range of people of all ages; with hundreds of thousands of "likes" Plow and Hearth manages to reach out to customers daily with their latest offers and great product details.
Twitter allows for Plow and Hearth to reach the most people in the quickest way, keeping their customers up to date on last minute sales, clearance items, and doorbusters. If you're looking for promotional codes, particularly this holiday season, look no further than Plow and Hearth's Twitter feed.
LinkedIn is a great way to learn details about a company and all they have to offer. Through this page, Plow and Hearth connects with consumers, employees, and future employees with all matters relating to their business and growth.
Contact Information
Plow and Hearth
7021 Wolftown-Hood Rd
Madison
VA 22727
Customer Care: (800) 494-7544