About At-A-Glance
An office does not only mean just a room accommodated with various official documents and necessary furniture, but it is also the place, where you set your target and plan accordingly to touch the goal. Evidently, every successful business needs proper planning and that planning requires few essential elements to be depicted on. At-A-Glance has been contributing in providing those elements to set your way towards prosperity by furnishing various required documentation-products, like planners, organizers, note takings etc.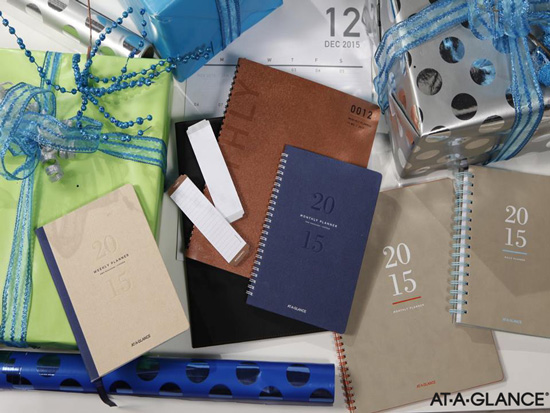 'At-A-Glance' is a member of ACCO Brands Family. 'ACCO Brands Corporation' is known as a leading supplier of branded office supplies in US. ACCO has been proudly supplying the products in more than hundred countries. ACCO is acquiring the leadership through furnishing exceptional customer services and unique innovations. At-A-Glance is proudly holding the flag of ACCO Brands as a leading online office products supplier. At-A-Glance contributes in stocking all the quality products in order to assemble the requirements needed in offices and institutions. If you require scheduling your task, if you need to organize your appointments or if you want to store your thoughts, At-A-Glance appears to satisfy all your personal or official requirements.
At-A-Glance Products
Shop Planners: Appointment Book, Blank Planner, Daily Planner, Monthly Planner, Multi-year Planner, Recycled Planner, Refillable, Academic Planner, Weekly Planner, Weekly-Monthly Planner, Fashion Planner, Planner Refills and Planner Accessories.
Shop Wall Calendars: Decorative Calendar, Erasable Calendar, Monthly Calendar, Recycled, Yearly Calendars and Wall-Mates.
Shop Desk Calendars: Desk Pads, Desk Refill, Desk Refill Base and Recycled.
Shop Note Taking: Business Notebook, Planning Notebook, Recycled Notebooks, Student Notebook, Plan-Write-Remember, Journals, Notepad & Memos, Padfolios & Binders.
Shop Diaries: Decorative Journal, Fine Diary, Standard Diary and Recyled.
Other Products: Academie-art sets, Derwent, Kensington, Quartet, Lamination, Day-Runner, Tablet Accessories, Address Books, Organizer, Organizing Accessories and Gift Sets.
Shop by Brands: At-A-Glance is a sister company of ACCO Brand Corporation, which is the leading provider of industry-planning solutions. It stores the products from the top brands- Mead, Day-Timer, Day Runner, Five Star and Trapper Keeper. For more of such office supplies, you can also check DocuCopies.com and Executive Essentials.
Shop by Price:
Planners: Price ranges from $3.79 to $85.79.
Wall Calendars: Price starts from $3.99.
Desk Calendars: Price starts from $3.79.
Note Books: Price is as low as $1.59.
Diaries: Price ranges from $8.79 to $114.19!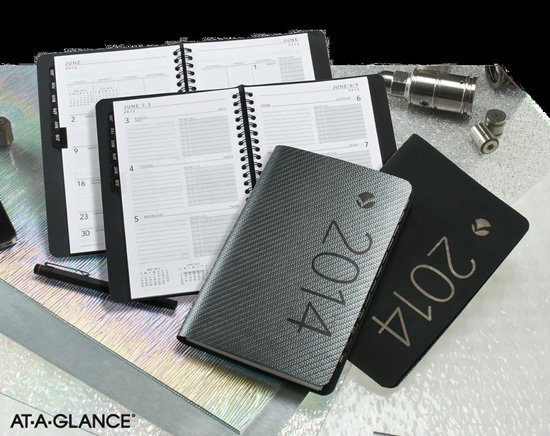 Top Deals For Savings
AMCAL Charles Wysocki Cat Tales 2015 Wall Calendar - $15.99.
Wounded Warrior Projects (Planners & Calendars) – Price starts from $12.49.
Standard Diaries - Price begins at $12.49.
AT-A-GLANCE Monthly Planner - $21.09!
Tips for Saving Money
Grab the top deals: At-A-Glance is privileged to furnish the best quality planner solutions. It organizes many sorts of discounts in order to let you have few savings.
Subscribe to At-A-Glance to enjoy free shipping.
Save up to 65% on best sellers at warehouse deals
Get 25% off on Themed Calendars.
Save 25% on Desk Pads along with free shipping.
At-A-Glance is letting you save more than 50% on the products displayed at 'Clearance'.
Use online Coupon/Promo codes to save more: Online coupons or promotional coupon codes are another exciting opportunity to enjoy lot more extra savings. Few examples:
It gives you 20% off on decorative calendars.
Get 15% discount on any order.
Save $20 if the orders exceed $75.
Enjoy up to 50% off and free shipping on Mead Organizer Items.
Redeem Coupon Codes
Add the eligible product to the cart.
Go to the cart to check order details.
On that very page enter the codes into the place "Promotional Code".
Checkout to calculate savings.
Fill in the shipping and payment details.
Pay and successfully complete the order.
All of your steps should be well planned and organized in order to keep your business in pace. At-A-Glance keeps it into mind and thus supplies the products accordingly. When you subscribe to At-A-Glance, it starts working to shape up your schedule in an organized way to save your valuable time and money. It will convince you having the information systemized. This YouTube video provides few tips that At-A-Glance portrays to boost your organizing ability.
Gift Ideas
Other than the planner solutions At-A-Glance with the assistance of ACCO, brings wonderful gift ideas to brighten up this holiday season.
If you want to purchase the gift for your favorite teacher, Personalized Memos will be a great idea. Day Timer shapes the idea into reality by providing Jumbo Memos & Tray at just $20.99. When you order this item, you save 25% on the price.
A calendar REPLACEed into a Holiday Card is obviously a unique concept. At-A-Glance is offering Landmark Tropical Getaway® 2015 Wall Calendar just at $1.99.
The Landmark Tropical Getaway® 2015 Wall Calendar will really be a reason for excitement to the recipient and the price is as low as 9.79.
Shipping, Returns & Exchange
Shipping: It uses Standard, Ground, Priority, Express and International shipping methods to deliver the products. The shipping price depends on the standard handling charges. For international shipping, you need to pay added $30 after the standard shipping charges. Customers from US territories cannot receive order via Priority and Express shipping method.
Return/Exchange: If any product cannot satisfy your demand, you can simply return the item to At-A-Glance, you need to go to the Customer Service page and fill the Return/Replacement form. The customer care representative will contact to assist you.
Social Media Links
Contact Details
Customer Service: 1-800-880-2472
Consumer Affairs: 1-800.648.6323
Contact form available on website.