1-800-Flowers Coupons & Promo Codes 2023
For more than 30 years 1-800-Flowers is providing the finest selection of beautiful flowers and gifts perfect for every occasion. Order flowers, roses, and gift baskets online & send same day flower delivery for birthdays and anniversaries at 1-800-Flowers.
About 1-800-Flowers
1-800-Flowers is a top retailer of floral displays and gift items, gaining attention through its unique internet and direct sales telephone marketing tactics back in the 1990s. 1-800-Flowers has grown beyond its roots and now offers everything one could need for any special occasion.
Featured Products
Featured products include gift basket arrangements and floral arrangements for various occasions.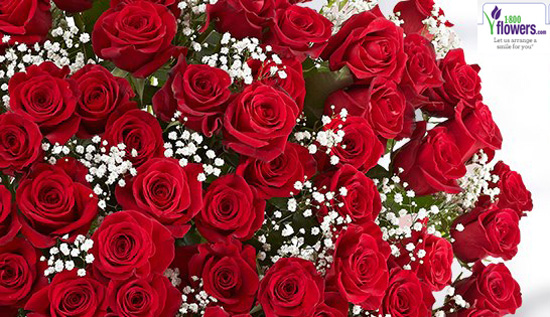 Featured Categories at 1-800-Flowers
Products can be sorted by price range or whether or not they're a featured product in a specific category (such as a particular holiday item or a type of flower).
Sister Companies
1-800-Flowers' sister companies include 1-800-Baskets, Fruit Bouquets, Cheryl's, Fannie May, and the Popcorn Factory. Gift cards purchased at 1-800-Flowers can be redeemed at 1-800-Flowers sister companies as well.
International Reach at 1-800-Flowers
Products can be ordered and shipped internationally. Visit 1-800-Flowers website to see a full list of countries that you can ship to. As of right now, over 195 countries all over the world are available to receive 1-800-Flower products.
What 1-800-Flowers Offers
1-800-Flowers offers more than just flowers, although flowers are an important part of 1-800-Flowers mission. 1-800-Flowers offers thousands of products in a variety of categories.
Birthday
Birthday flowers
Birthday gifts
Flower cakes and cupcakes
Gift baskets and food
Occasions
Anniversary
Birthday
Business gifting
Get well
Housewarming
I'm sorry
Just because
New baby
Love & romance
Thank you
The wedding collection
Flowers
Daisies
Lilies
Mixed Bouquets
Plants
Best-selling plants
Bulbs
Dish gardens
Flowering gardens
Gift baskets and food
Cakes and cookies
Chocolate
Fruit baskets
Popcorn and snacks
Chocolate covered strawberries
Keepsake gifts
Vases
Home and garden
Teddy bears and more
Sympathy
Sympathy for funeral services
Sympathy for home and office
Sympathy food service
Sale items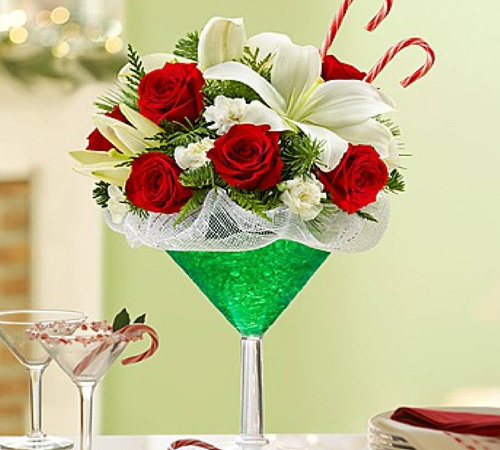 Customization at 1-800-Flowers
Some products offered by 1-800-Flowers offer customization for specific products, including personalized gift items for specific products, including personalized gift items.
1-800-Flowers does offer gift guides and special collections in order to help customers find the best products for any occasion. For example, customers can specifically shop for floral bouquets or gift baskets based on holidays or special events.
Gift cards can be purchased at 1-800-Flowers, in amounts ranging from $25-100. Gift cards come with free shipping and are sent in a complementary gift box.
Enjoy These Top Deals
Enjoy a free movie voucher to Disney's Cinderella with any purchase of a qualifying product from the Fit for a Princess collection with promo code Slipper
Join Passport and receive free shipping on every order
Right now, save up to 30% and receive a free vase with select floral products
Every flower is a soul blossoming in nature, acting as the music of ground from earth's lips spoken without sound. Show your infinite love by gifting precious and beautiful flowers with a spectacular range of The Flower Factory coupons.
Redeeming Coupon Code
Pick a product.
Add items to shopping cart.
View items in cart or proceed to check out.
Add shipping and billing information.
Proceed to check out. Enter promo codes, if available, at the end of the ordering process. The discount or special promotion should appear automatically.
1-800-Flowers offers an extensive YouTube channel, subscribe to the 1-800-Flowers channel on YouTube. This video, in particular, is a 30-second commercial spot, celebrating all the small moments in life that can be acknowledged with a flower bouquet. From birthdays to getting well, 1-800-Flowers emphasizes that there's a product for every occasion.
Extensive Shipping Options
Most orders are shipped via UPS, Fed-Ex or USPS. All items will be shipped in a box with a personalized message, if selected, appearing at the front of the box. Some restrictions may apply when shipping to funeral homes, hospitals, or rural routes. Shipping to schools can also not be guaranteed. Wine orders are also restricted in several states so it's recommended that you review the FAQ before attempting to make a wine order.
Customer Support
1-800-Flowers offers an extensive FAQ for most customer service inquiries. However, customers can opt to call or email a customer service representative for more specific inquiries. Customers, if need-be, can also get in touch with 1-800-Flowers' team of funeral and sympathy advisors.
Mobile App
1-800-Flowers offers a mobile app available on iOS and Android devices. Through both apps, customers can browse 1-800-Flowers' extensive catalogue and order products using their own mobile devices.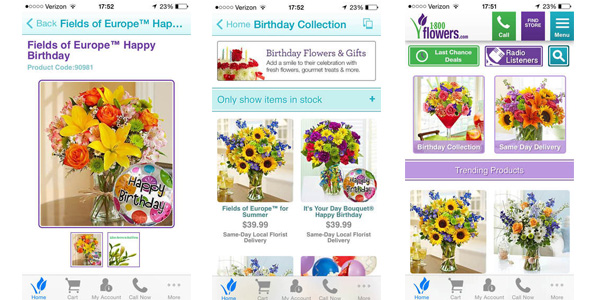 Social Media Presence
Contact Info
One Old Country Road
Suite 500
Carle Place, NY 11514


Phone number: 1-800-858-5039
Contact form available on website.