The fashion industry is an ever-changing horizon with new trends coming up every now and then. What's fad today is bound to be old news tomorrow. The current year has been a sort of topsy turvy ride but nevertheless, lockdown's actually offered designers and big fashion houses a chance to experiment and refine their craft. The year began on a high note but the Mckinsey Global Fashion Index forecasted that the industry growth shall actually be at a much slower pace to 3 to 4 percent. The pandemic situation is also not that good a respite in the current scenario. Nevertheless, we remain hopeful and in this post, we aim to shine a light on the 5 new industry fashion trends that are ruling the roster this year:
1. Sustainable Revolution:

There has been a sheer focus on sustainability in the fashion industry and this thing is bound to take further prevalence in the coming years as well. Radical experimentations are the call of the hour with experts trying to achieve innovation and with different re-engineered and synthetic fibers. How is that good? From a clear fashion perspective, we are talking new colors and palettes. To this end, different companies around the world are coming up with their own innovative solutions to come out ahead of the curve.
For instance, H & M is currently working in collaboration with the Hong Kong Research Institute of Textiles and Apparel on a recycling plant that recycles different fiber blends. Another company, New Balance is actively working on a leather alternative termed as Pinnatex (made from pineapple leaf fiber). Chanel is another company working towards the same end developing new alternative sources with the help of agri-food industries in the market.
2. Revamping Social Media Strategy:
Brands today cannot undermine the power of social media with more than half of the world's population active on these platforms. Advertisement is what drives brands today and there's no better place than social media to market and advertise your product. As a digital advertising platform, there has been however a change margining to the negative and engagements aren't the same anymore. People don't want to spend their valuable seconds on their phones looking at ads. Ad driven content therefore has taken a dip in the last year and connecting with target markets has become difficult. This is the same dilemma for influencers as well who find it hard to inspire and excite the audience with their content.
This is where brands need to rethink their strategies again and learn how to effectively use social media to the best of their advantage. The competition now would be of creativity rather than glitz. User generated content with a focus towards quality will be what drives sales rather than simple product-based campaigns. Social media commerce is going to boom exponentially in the coming years with estimates as far as that it could easily match a fifth of China's online sales. Content creation in this market will have clout over everything else.
3. Inclusivity:
Inclusivity has been a point of debates amongst brands and for years. This has only ventured to become a common voice of the people and customers in recent times. Brands today and the fashion industry are slowly therefore pushing towards that end where customers of today are demanding that fashion be made neutral and not as per body size norms. In the past, clothing with regards to plus sized options remained at separate sections separate from the purported standard sizes. This is now beginning to change for the better. Brands have a need to improvise to their business models. Customers these days have the free will to choose, avoid, boycott brands as per the company's stand on societal norms. This is bound to only grow from here onwards.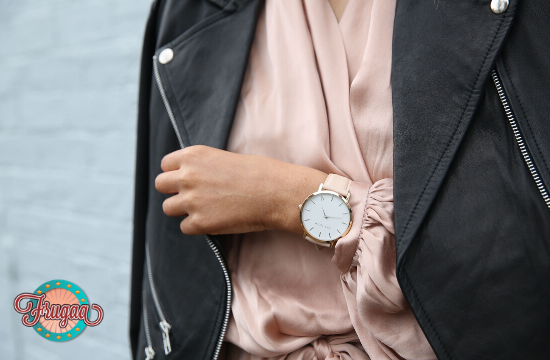 4. Augmented and virtual reality in the fray:
In the era of smartphones and smart gadgets, it is hard to imagine that brands will not capitalize on the growing trend. The advent of 5G is bound to bring a new era of shopping in the mix for customers. Brands today are already working on augmented reality projects. Some websites today even offer you a chance of trying on designs before you purchase anything. Livestream shopping is another concept that could very well turn into a reality. China is already ahead of that curve and big fashion houses like H & M paving their way to make livestream shopping a new reality. If you are a fashionista at heart and looking for viable options for your closet this season, Loralette is where you ought to be. The site is offering up to 50% off on all flattering prints and fancy patterns.
5. Cross border competition:
Fashion brands today are facing an increasing competition from the Asian market. Manufacturers and small and medium scale industries are already venturing out of their old mold and selling directly to the end customers. With affordable options available and quality products and services being offered, business houses need to come up with an alternative solution to be at par with e-commerce platforms on not just value but also quality. Clothes are never enough for the modern women, so why should you compromise on accessories? Head today to 3.1 Philip Lim and get 40% off on all products.
So, there we have a list of the 5 best new industry trends that could dominate this year. The fashion industry is always up to changes and trends which is no new exception. This is only bound to get more competitive and cutting edge in the near future.