Younkers Coupons & Promo Codes 2017
Younkers offers fashion apparel for women, men & kids along with top quality shoes, cosmetics, jewelry, bedding, furniture and much more. Stay tuned for the latest style advice from our famous fashion experts. Go through these latest Younkers coupon and discount codes to save on your purchase.
About Younkers
Younkers was established in 1856 in Iowa and is a family owned and operated discount department store. With over 50 locations, Younkers provides great service, quality products and exclusive offers in clothing, footwear, bedding, furniture, jewelry, beauty and house ware goods. Previously the child company of Proffitt's and then Saks, Inc. Younkers' parent company is now The Bon-Ton dating back to 2006. This billion-dollar corporation is well respected and sells high quality name brand products at a fraction of the cost.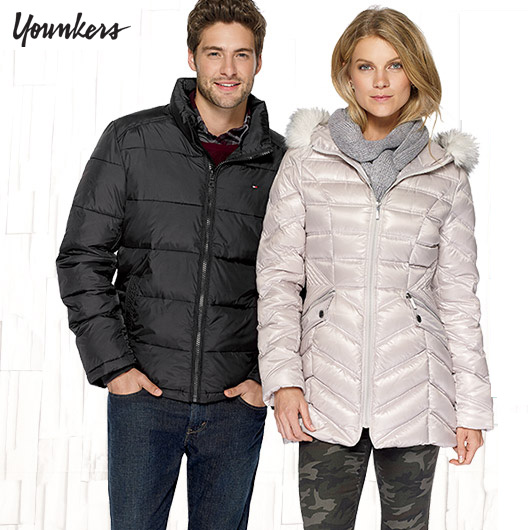 Younkers Products
WOMEN'S & MEN'S APPAREL: Designer brands, bridal shop, active wear, evening shop, costumes, resort shop, tops, pants, separates, suits, jackets, outerwear, dresses, jeans, sweaters, thermal and underwear, sleepwear, swimwear.
SHOES: Comfort, dress, casual, boots, flats, heels, wedges, pumps, social, sandals, athletic, slippers, tailored, flip-flops, work boots.
HANDBAGS & ACCESSORIES: Sunglasses, belts, bridal accessories, cold weather, hats, headbands, key chains, leggings, readers, scarves & wraps, slippers, socks & hosiery, tech accessories, umbrellas.
JEWELRY & WATCHES: Bridal, Holiday, Gift sets and boxes, Men, Women, Children, Pins, Rings, Bracelets, Earrings, Pendants, Necklaces, Charms & beads.
BEAUTY & FRAGRANCE: makeup, skin care, hair care, men's grooming, fragrance, bath and body.
FURNITURE: Dining and kitchen, Living room, Futons, Kids furniture, Home office, Mattresses, Lighting, Recreational furniture, Rugs.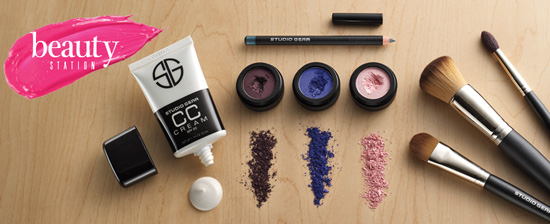 Featured Brands
Calvin Klein
Clarks
Anne Klein
Columbia
DKNY
Effy
Fossil
Guess
Jones New York
Kenneth Cole
Lancome
Nautica
Ralph Lauren
Tommy Bahama
Hundreds of brands are offered at Younkers' stores, this is a list of their most popular and featured brand names in fashion and accessories.
Irresistible Offers
10% OFF COSMETICS & FRAGRANCE – Use promo code "FRIFAMDEC14" at checkout.
FREE STANDARD SHIPPING – Use promo code "FREESHIP75" at checkout for orders over $75 that qualify for the offer.
HOLIDAY HEADQUARTERS – Savings on great gift boxes and sets for you and the whole family.
BIGGEST EVER BOOT SALE – Amazing discounts on boots of all kinds for men, women, children happening in December only.
Coupon Redemption
There are a lot of coupons and promo code options out there for Younkers stores, as they are always offering their customers great deals and discounts! Once you place the items you want to purchase in your "shopping bag," proceed to check out. Once you reach the main checkout screen, don't rush through your order or you might miss the opportunity to take advantage of all these great offers. On the main "checkout" page toward the right hand side is a box labeled "enter coupon code." Type your coupon code discount here and hit the blue button labeled "apply". Click "checkout now" and proceed with your order. Even Bostonstore.com and BonTon offers a similar wide collection of products, you can check this out.
Mobile App
Shop and save using Younkers' mobile app for iPhone or iPad and Android:

Using the app can make shopping easier by the click of a button, whether you're at home or away. Owning the free app, you are included in exclusive mobile-only offers and deals that regular customers will never have the pleasure of seeing!
Gift Cards and Memberships
At Younkers you can take advantage of gifting to a great department store with use of gift card purchases, either physical standard cards or e-gift cards that can be emailed to the recipient. Gift cards do not expire; therefore, if you shop but don't use your whole balance, you can use it at a time in the future. All gift cards, whether traditional or e-gifts, can be redeemed either online or in stores.
Become a member of the Younkers' family by becoming a cardholder. Opening a line of credit will save you money in the long run; for every $200 you spend at Younkers' stores using your credit you will automatically receive a $20 gift card for future purchases. That's 20% savings!!! Furthermore, once you spend $1,000 in a given year, you'll be bumped from their signature benefit credit card to an "elite member". Being elite is just as fancy as it sounds, because you'll get even bigger savings year-round! Each month you'll be automatically mailed a savings booklet with $25 in merchandise discounts and gifts just by being a member of the elite card club.
Shipping Details
Younkers ships via UPS to the 50 United States and Puerto Rico. They offer standard 3-day shipping with standard rates applying. Available at an extra charge is expedited shipping. Items can be gift wrapped, though this doesn't apply to all merchandise; it applies dependent on size and item. Many items are available for free shipping options, though not for bridal registries or next-day and 2-day deliveries. Right now at Younkers.com you can take advantage of a great exclusive offer for FREE SHIPPING if you spend $75 more on merchandise orders when using the promo code "FREESHIP75".
Social Media
Popular retailers like Younkers take advantage of their reach with the use of social media. Through their Facebook, Twitter, and Instagram pages the Younker's family is able to keep consumers up to date on great products, sales, and trends in their corporation. Since the organization is not nationally known with stores in all 50 states, they are able to utilize social media tools to create connections to new customers nationwide and worldwide. On their sites they post exclusive sale offers, promo codes, images and information about great products and featured brands and more. Follow Younkers on any one of these great sites to keep up to date with this modern department store.
Contact Younkers
Younkers Corporate Office Headquarters HQ
Bon-Ton Stores, Inc.
2801 East Market Street
York
PA 17402-0
United States

Call: 1-800-945-4438
Fax: 1-717-751-3196
Contact form available on website.